BEDFORD – Indiana University President Pamela Whitten spoke at the Becky Skillman Leadership Institute in Bedford on Thursday, October 20th, on how IU and local communities can work together on a shared vision for more jobs with better pay, enhanced educational and cultural opportunities, and healthier, happier Hoosiers.
The event was held at the Boys & Girls Club of Lawrence County. All proceeds were donated to the Club.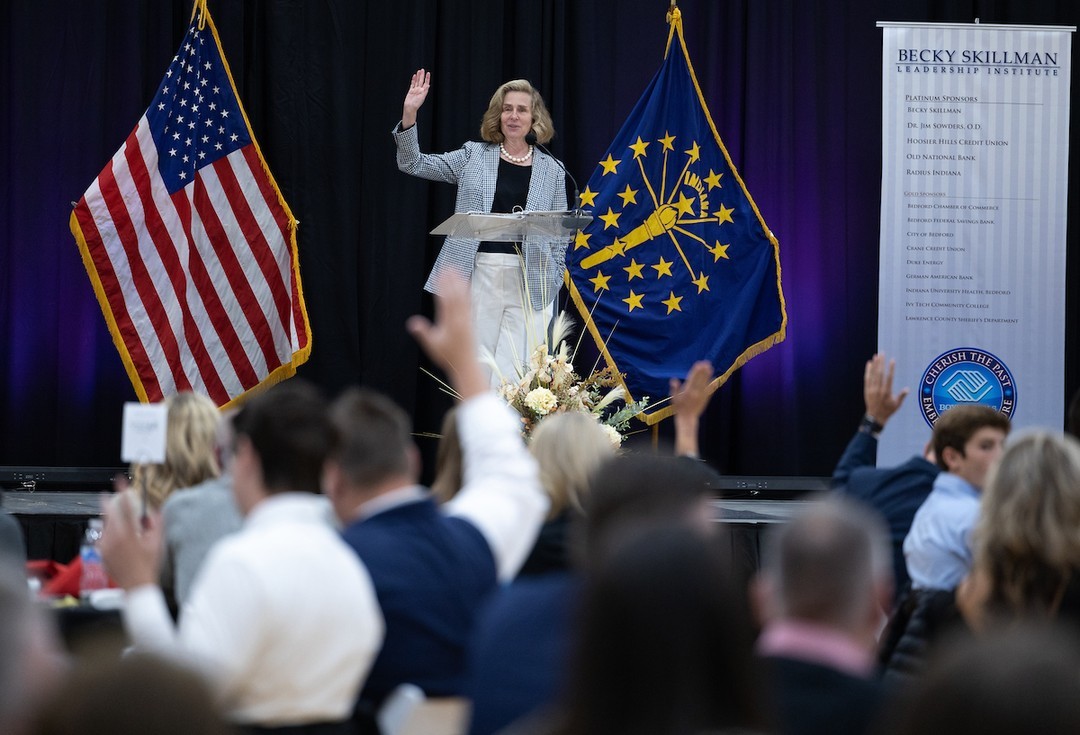 The Becky Skillman Leadership Institute was started to encourage leaders to aim higher, inspire others, maximize their potential, and express leadership in its truest form – through service.
Whitten is the 19th IU president and the first woman to lead IU, a world-class public research university with seven campuses around the state. She is an internationally recognized expert in the field of telemedicine, holding a Ph.D. in communication studies and a Master of Arts in communication.
A panel of Lawrence County natives including JR Homes, Kip Chase, and Cody Medlock who have excelled in their careers also offered their perspectives