BLOOMINGTON – Summer is a popular time for incoming students and their families to tour the IU Bloomington campus, and for other visitors to check out popular locations such as the Indiana Memorial Union and Wells Library.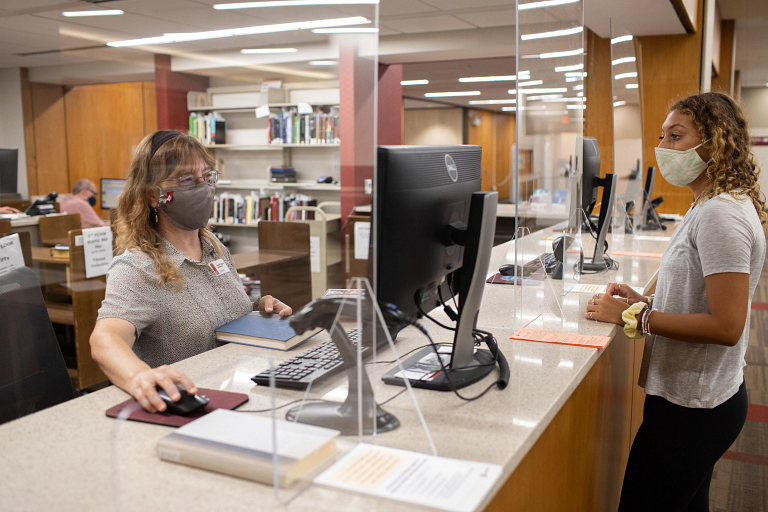 However, everyone – including current students, faculty, and staff – must continue to follow IU's mask guidelines when on campus, until fall semester health and safety guidelines take effect on August 1.
Signage is posted in the library and IMU reminding patrons about the current mask requirement.
Confusion about IU's summer policy has stemmed, in part, from the Monroe County Health Department lifting its order regarding mask wearing and social distancing, and those who are fully vaccinated thinking they no longer need to wear a mask, IMU and library officials said.