BLOOMINGTON – The peak season of Bloomington's Farmers Market will run from May thru October.
Here are produce items you can expect to enjoy during this season:
| | | |
| --- | --- | --- |
| Apples | Cherries | Mangos |
| Apricots | Corn | Okra |
| Avocados | Cucumbers | Peaches |
| Bananas | Eggplant | Plums |
| Beets | Garlic | Raspberries |
| Bell Peppers | Green Beans | Strawberries |
| Blackberries | Herbs | Summer Squash |
| Blueberries | Honeydew Melon | Tomatillos |
| Cantaloupe | Lemons | Tomatoes |
| Carrots | Lima Beans | Watermelon |
| Celery | Limes | Zucchini |
Saturday's performances at the Farmers' Market feature Sophia Crespo and the Indiana Dance Company.
Sophia Crespo is a Senior at Bloomington High School North. She has been studying flamenco for 6 years. Flamenco is a highly expressive dance that includes hand clapping and rhythmic stamping of the feet. It's known for its emotional intensity and use of accessories such as fans, hats, shawls, and castanets. Flamenco dance is a traditional dance from Southern Spain, which resulted from the mixture of the Arabic, Indian and Spanish cultures. Sophia performs this Saturday at 9:45 a.m. at the market.
The Indiana Dance Company is home to the 2018 Clogging Champions of America's (CCA) National Championship team: Velocity. Indiana Dance Company offers professional instruction in Ballet, Clogging, HipHop, Jazz, Lyrical & Tumbling for ages 3 and up! Located in Bloomington, they provide quality dance training in a positive, enthusiastic, nurturing, and FUN environment. The Indiana Dance Company performs this Saturday at 11:15 a.m. at the market.
This Week's New Vendor Profile:"Pinoy Garden Cafe"
For the best in authentic Filipino Cuisine, visit Andy Manansala at "Pinoy Garden Cafe". PGC was officially launched at our April 2nd Farmers' Market. Here are a few of their signature dishes that you can expect to see each week:
Halo Halo – A favorite summertime dessert in the Philippines. It's a refreshing dish that layers of shaved ice, special milk, sweetened flan, fresh fruits, and coconut flakes, top with ice cream.
Filipino Pancit (Chicken, Pork, Tofu) – A staple Filipino dish found in feasts and celebrations, and it consists of Stir Fry noodles with vegetables and a choice of meat. This can be ordered with Lumpia (Chicken and Pork) – A very popular Filipino deep-fried appetizer consisting of a mixture of ground meat wrapped in a thin rice paper with a special sauce on the side.
Filipino Adobo Omelette (marinated meat with fried rice inside the omelet). This has proven to be a customer favorite at the Farmers' Market.
Visit Pinoy Garden Cafe each Saturday at the Market or at their website www.pinoygardencafe.com. Also, you can reach them at 812-287-9325 or at pinoygardencafe@gmail.com. They offer pickups and deliveries on Fridays and Sundays.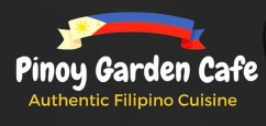 Mayor at the Market is a community outreach program that invites Market-goers to interact with the mayor and various department heads from the City of Bloomington government. From the arts to potholes – any city-related topic you are interested in is up for discussion.
Bloomington Deputy Mayor Don Griffin will be greeting individuals from 10 a.m. to 12 p.m. at this Saturday's Farmers' Marke
The Farmers' Market Advisory Council will meet on Monday, May 16, from 5:30 p.m. until 7 p.m. The council is currently accepting applications for two customer representatives.
To submit a comment to the Farmers' Market Advisory Council, send an email to farmersmarketac@bloomington.in.gov.
The Farmers' Market Advisory Council consists of nine members representing two groups, Market customers and Market vendors. The Council acts in an advisory capacity to the Board of Park Commissioners and Park staff on policy matters relating to the Farmers' Market.
Meetings are usually held at 5:30 p.m. the third Monday of each month. These meetings will be held virtually, via Zoom, until further notice. Advisory Council meetings are open to the public.
For more information about the Farmers' Market Advisory Council, contact Clarence Boone at 812-349-3738. Contact the Advisory Council members via farmersmarket@bloomington.in.gov.