BLOOMINGTON — The 34th running of the women's Little 500 and the 71st running of the men's Little 500 will take place in April at Bill Armstrong Stadium. The women's race will be at 4 p.m. Friday, April 22, and the men's race will be at 2 p.m. Saturday, April 23.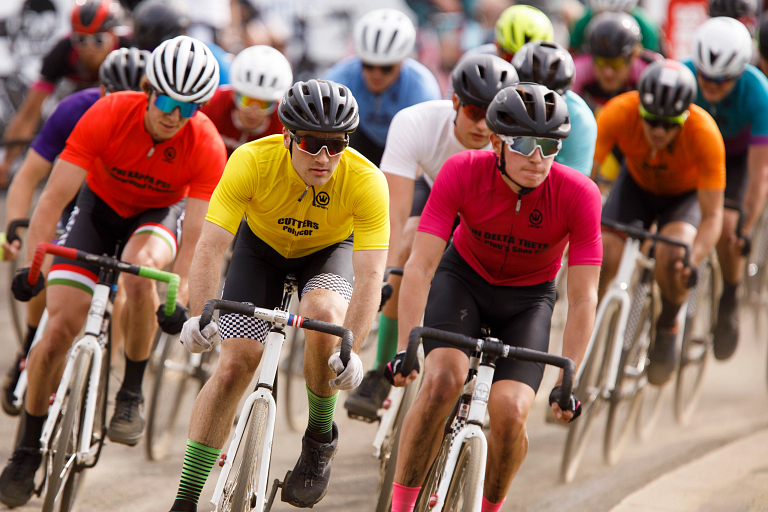 This is the first time in two years that the Indiana University and Bloomington community can attend the race in person. The 2020 race was canceled because of COVID-19, and the race was held without spectators in 2021.
"As soon as students returned to Bloomington last fall, their energy was palpable," said Hank Duncan, race director of the Little 500. "They wanted to meet new friends and explore different activities, and the Little 500 quickly became the event that students flocked to.
"This season we've experienced the highest increase in participation since 1988, when the women's race was founded. All of us in the Little 500 community want nothing more than to see tens of thousands of spectators lining the grandstands of Bill Armstrong Stadium as 'Back Home Again in Indiana' is sung. We are thrilled to welcome students, alumni and all Hoosiers back to Bloomington for this year's Little 500."
IU President Pamela Whitten will serve as the grand marshal and the race starter for both the women's and men's races. She will ride in the parade car, shake hands with the riders during the introductions and start the race with the famous words, "Riders, you may mount your Little 500 bicycles."
The Little 500 is the largest collegiate bike race in the United States. In a race modeled after the Indianapolis 500, riders compete in four-person teams around a quarter-mile track at Bill Armstrong Stadium. The men's race is 200 laps (50 miles), and the women's race is 100 laps (25 miles).
Proceeds from the Little 500 races have contributed more than $2 million in student scholarships since it began in 1951. One dollar from each student ticket will help fight food insecurity on the IU Bloomington campus. IU Student Foundation members are raising awareness about food insecurity resources available to students, including the Crimson Cupboard. The Students Helping Students campaign is also supporting a meal point donation program.
Tickets can be purchased through IU Athletics. One ticket is valid for both the women's and men's races.
Ticket prices are:
Student in advance: $30
Non-student in advance: $35
Student, day of: $40
Non-student, day of: $45
12 and under: $15 in advance and day of the event
A complete field of 33 teams is expected to compete in the Little 500 races.
Over the past several years, The Media School has partnered with the IU Student Foundation and Little 500. Media School students will continue to be involved in production of the Little 500 races. Both races will be broadcast live online at broadcast.iu.edu.
Information: News at IU Bloomington