BLOOMINGTON – Indiana University faculty, staff, and students have been stepping up in extraordinary numbers to receive COVID-19 vaccinations to protect themselves and the IU community.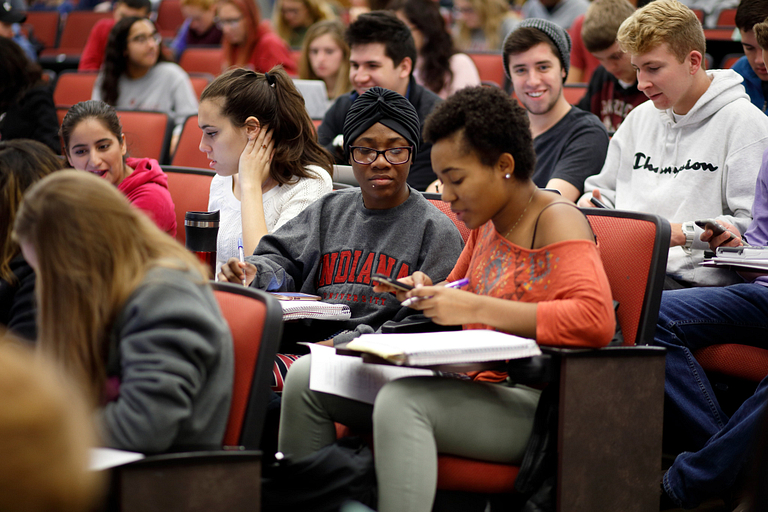 As a result of the reduced incidence of COVID-19 and enhanced safety across IU campuses resulting from these high vaccination rates, effective immediately, masks are optional for anyone who is fully vaccinated. This applies to all IU campuses, including IUPUI, all regional campuses, IUPUC, and IU Fort Wayne.
"The available COVID-19 vaccines continue to prove their high level of effectiveness in protecting fully vaccinated individuals from contracting the virus, especially protecting them from becoming ill if they do," said Dr. Aaron Carroll, IU's chief health officer. "Those fully vaccinated are also at lower risk of passing it to others. This, along with the amazing response from our students, faculty, and staff in getting vaccinated, makes the time right to change the university's mask policy."
IU continues to ask individuals who are not yet fully vaccinated to wear a mask inside buildings on campus. All individuals, regardless of vaccination status, will need to continue to wear a mask on public transportation, including campus buses.
For more information about fall 2021 on Indiana University campuses, review the Fall 2021 Restart Committee Report.
Information: Marah Yankey, News at IU