BLOOMINGTON – Anastasia "Stacy" Morrone, interim dean of the Indiana University School of Education at IU Bloomington, will be appointed dean through June 2023, subject to final approval by the Board of Trustees at its June 2021 meeting. Morrone is the school's first female dean.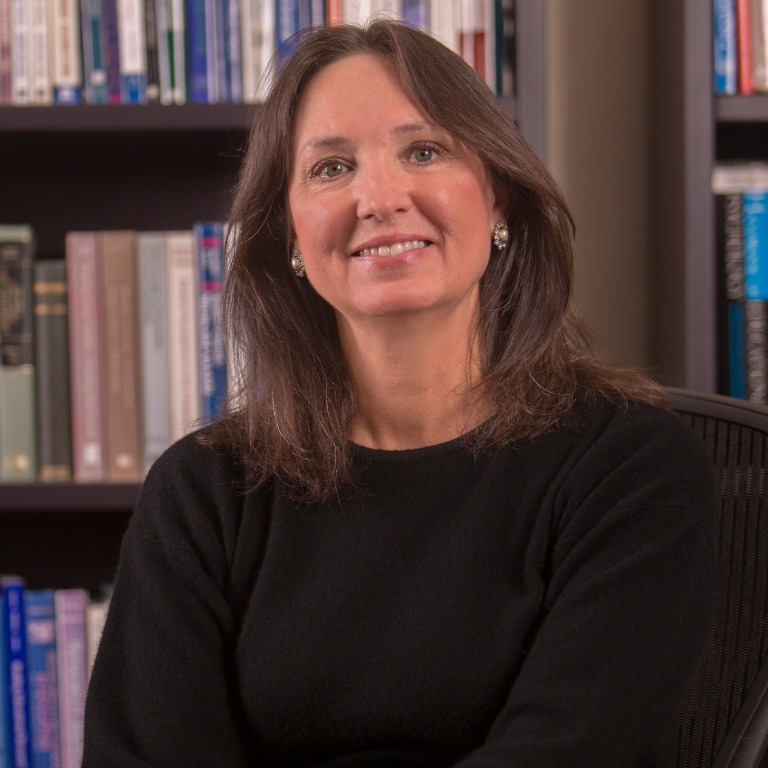 Morrone began her interim appointment in July. She is a professor of educational psychology and teaches courses in adolescent development and psychology of teaching. Her current research focuses on technology-rich, active-learning environments that promote student motivation and learning.
"It's an honor to continue to serve as the dean of the IU School of Education," Morrone said. "Since becoming interim dean last summer, I've worked to move forward on several major initiatives and goals, including growing our online graduate offerings, recruiting a larger and more diverse class of undergraduates, and increasing access to innovative technologies and learningspaces. I look forward to continuing this important work with the school's excellent faculty, staff and students."
Throughout her nearly 25 years at IU, Morrone has been a campus leader in information technology through such positions as associate vice president for learning technologies, a member of Provost Lauren Robel's cabinet of vice provosts, dean of IT at IUPUI and executive director of the Center for Teaching and Learning at IUPUI. Her work with IU's Keep Teaching Initiative helped make IU one of the most prepared universities to handle sudden shifts to online learning during the COVID-19 pandemic.
"I am grateful to see the appointment of Dean Morrone and the vast administrative experience that she has already brought to this role," said Jeff Anderson, IU School of Education associate dean for undergraduate education. "Her understanding of IU, her emphasis on social justice, and an unparalleled scope and vision for operational excellence are already showing extraordinary value as the School of Education orients itself toward the future."
Morrone is a thought leader in the field of higher education and information technology who is frequently asked to present her research on active-learning classrooms and the use of e-texts in teaching and learning. She earned her Ph.D. in educational psychology from the University of Texas at Austin and her Bachelor of Science in technical communication from the University of Minnesota.
In fall 2020, under Morrone's leadership as interim dean, the School of Education created the EdHelp tutoring service for K-12 students to support families throughout the pandemic. This provided a valuable service to the community and gave IU students important early field experiences that otherwise would not have been possible.
The School of Education's online and graduate programs continue to be ranked in the top 25 nationally, and the school's graduates are regularly named the best teachers in the state for their innovative and creative approaches to educating students.
The school is actively working to increase diversity in education with the inception of its Diversity, Equity and Inclusion office. The school also has international collaborations with over 50 schools and organizations across the globe; more than 100 students typically join the award-winning Global Gateway for Teachers program annually to teach in 20 countries on six continents, in Chicago and with the Navajo Nation.
The Global Gateway for Teachers program was recently awarded the NAFSA 2021 Senator Paul Simon Spotlight Award for Campus Internationalization, recognizing its impact on education students by providing them with intercultural immersion experiences while also helping them fulfill their student teaching requirements.