(BLOOMINGTON) – Indiana University has received a $5 million grant from Lilly Endowment Inc. to engage its leading-edge information technology expertise to improve the flow of students through Indiana's K-16 school pipeline into the state's workforce.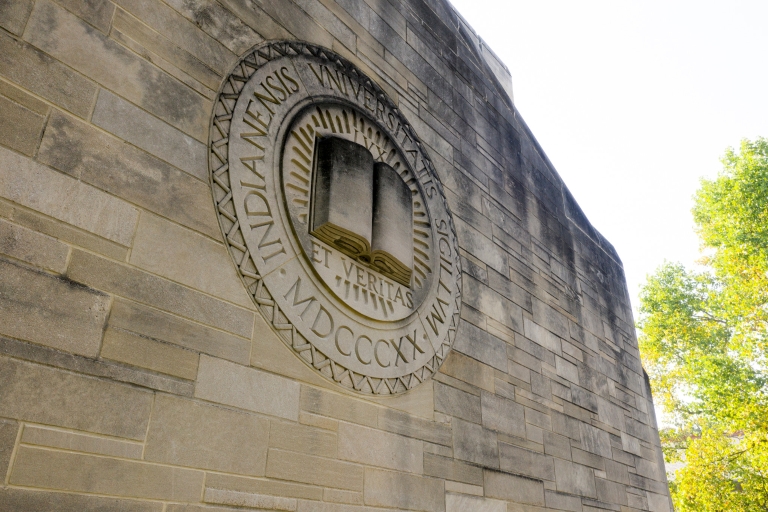 IU will receive funding through the endowment's Charting the Future for Indiana's Colleges and Universities initiative. Announced in October, the initiative is helping Indiana's colleges and universities develop creative and bold strategies to improve the educational attainment and career readiness of Hoosier students and build the state's intellectual capital.
With the new three-year grant, IU will deploy its vast statewide expertise in advanced data and data analytics to:
Identify and mitigate "leaks" in the state's workforce pipeline from secondary schools to Indiana careers.
Assess the effectiveness of several technologically assisted approaches to improving college and career readiness and achievement, especially among low-income and under-represented student groups.
Expand IU's partnerships and collaborations for student success with Indiana schools and school districts.
Restructure IU's use of career planning systems and services in pre-college and IU campus settings.
"IU is committed to improving the college and career readiness of young Hoosiers and also reducing the systematic inequalities for low-income individuals and persons of color," IU President Michael A. McRobbie said. "Our recognized expertise in leveraging 'big data,' artificial intelligence and advanced analytics — which is supported by an internationally renowned IT infrastructure — will enable us to develop bold and innovative strategies and programs to meet these goals. We are grateful for the extremely generous support of Lilly Endowment Inc. that will further IU's mission to ensure our students find meaningful and rewarding careers, while we respond to the most critical needs of Indiana's leading employers."
IU's proposal to Lilly Endowment Inc. includes several initiatives that directly address budgetary and enrollment challenges facing all of Indiana's postsecondary institutions that have been exacerbated by the COVID-19 public health crisis. Population projections maintained by IU Kelley School of Business' Indiana Business Research Center reveal slow growth among the secondary and postsecondary age cohorts over the next 20 years — growth that will almost entirely consist of students from racial and ethnic minority groups that have been traditionally under-represented among college cohorts.
To address this and other challenges, IU will use its grant funding to create a multipart data analysis system, called the Insight Engine, to identify key points for interventions that improve student success. It will also further develop its suite of online educational resources for K-12 and college students, while expanding the availability of career planning, job placement and other student service programs that are especially important for low-income, first-generation and minority students.
Additionally, IU will seek to improve upon existing effective programs — and develop new initiatives — to create a culture of shared responsibility for student learning. For example, the university already uses predictive analytics to guide students into courses that they have a better chance of completing and to ensure they have appropriate support for courses in which they may experience difficulty. IU will deepen this approach by using analytics to identify classes and aspects of the academic experience currently presenting obstacles for various groups of students and then assess and implement changes to classes, programs and processes to improve the success of those students.
"By taking a more systematic and integrated view of how students flow through the supply chain pipeline — and using that data to inform the development and implementation of effective initiatives — IU expects to improve the flow through this pipeline, and, more importantly, the quality of experiences and outcomes of those students who flow through it," said IU Executive Vice President for University Academic Affairs John Applegate.
Although IU's efforts will focus on the secondary school population, it expects the practices and supports it establishes to be relevant to adults who need education and training to advance within current careers — or enter into new jobs — that require contemporary skills, additional training or credentials.
When Lilly Endowment launched Charting the Future, it made more than $108 million available. With the initiative, the endowment invited all of Indiana's 38 accredited public and private colleges and universities to consider what it would take to improve their efforts to educate students and prepare them for successful futures while thoughtfully examining the long-term financial sustainability of their institutions.
Information News at IU