(BLOOMINGTON) – Indiana University will mark a monumental milestone in its history next week. Multiple events are planned around the Bloomington campus to celebrate the IU Bicentennial and Martin Luther King Jr. Day on Jan. 20.
As IU's 200th anniversary approaches, Kirk Johannesen of News at IU Bloomington reports here are five things to know about what's scheduled on IU's special Day of Commemoration.
Big Red 200 ceremony
IU will dedicate Big Red 200, one of the fastest university-owned artificial intelligence supercomputers nationwide, at 10 a.m. at the Cyberinfrastructure Building, 2709 E. 10th St.
The supercomputer, named for the IU Bicentennial, will support the university's advanced research in artificial intelligence, machine learning, data analytics, and scientific and medical research.
IU President Michael A. McRobbie will welcome attendees and share remarks. The event will include a reception and tours of the data center. Parking will be available at the Cyberinfrastructure Building.
For those who cannot attend, the event will be livestreamed at broadcast.iu.edu.
Upgraded Metz Carillon to ring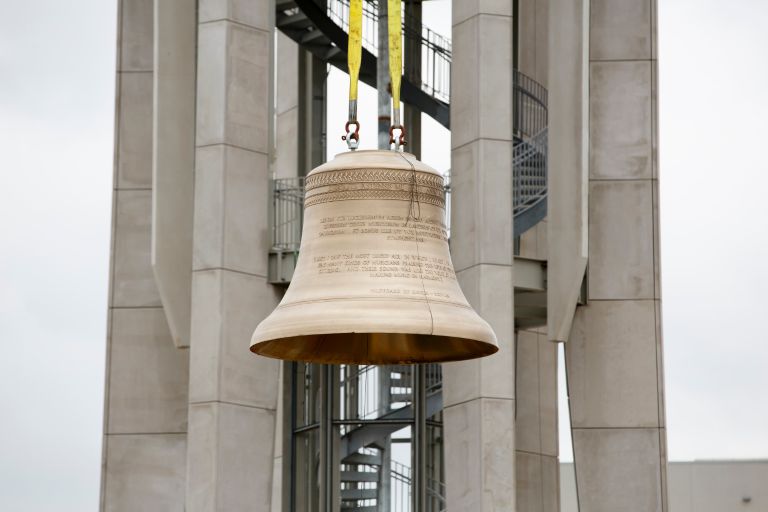 The Arthur R. Metz Bicentennial Grand Carillon, a musical instrument of bells in a tower, was built in 1970 and dedicated in 1971. In conjunction with the IU Bicentennial, it has been upgraded and relocated from 17th Street by Jordan Avenue to the center of IU Bloomington campus, in the middle of the IU Cox Arboretum.
It's been upgraded with four new bells, bringing the total to 65 and making it a grand carillon — one of fewer than 30 in the world and one of a handful nationwide. The added bells will allow the carillon to play a repertoire it couldn't previously play.
Starting around 11:45 a.m., the university's alma mater will be played, and then members of the Jacobs School of Music community will toll the bells 200 times to acknowledge IU's 200 years.
Bicentennial artwork unveiling
The invitation-only 200th Anniversary Luncheon, hosted by McRobbie at noon in Presidents Hall at Franklin Hall, will feature the unveiling of "Lux et Veritas" by Bonnie Sklarski, professor emerita in the IU Eskenazi School of Art, Architecture + Design. The work, one of two commissioned for the IU Bicentennial, features two allegorical paintings representing IU's motto, which means "light and truth."
Later, a six-panel mural that depicts the modern history of IU Bloomington will be unveiled at the invitation-only 200th Anniversary Dinner hosted by McRobbie at 5:30 p.m. at Wright Quadrangle.
The mural, created by Caleb Weintraub, associate professor of painting in the IU Eskenazi School of Art, Architecture + Design, will be permanently installed at the north end of the Wright Quad dining hall.
The new panels join the seven existing murals that depict IU's history from 1820 to 1998 and will fill the gap through 2020.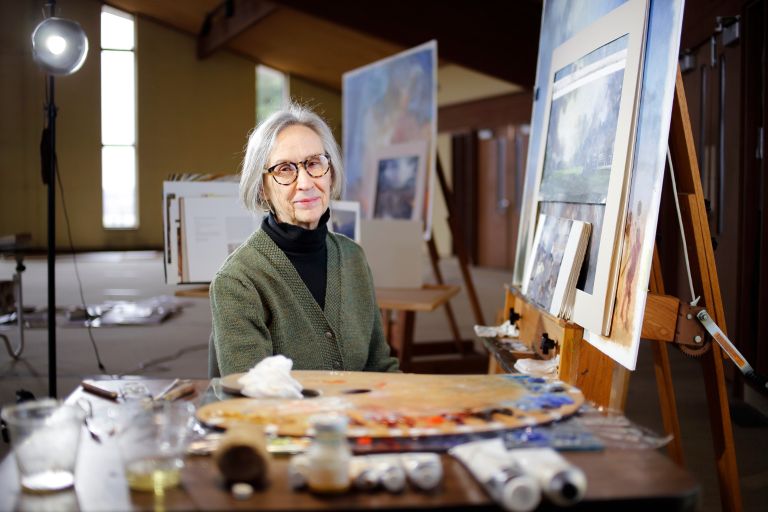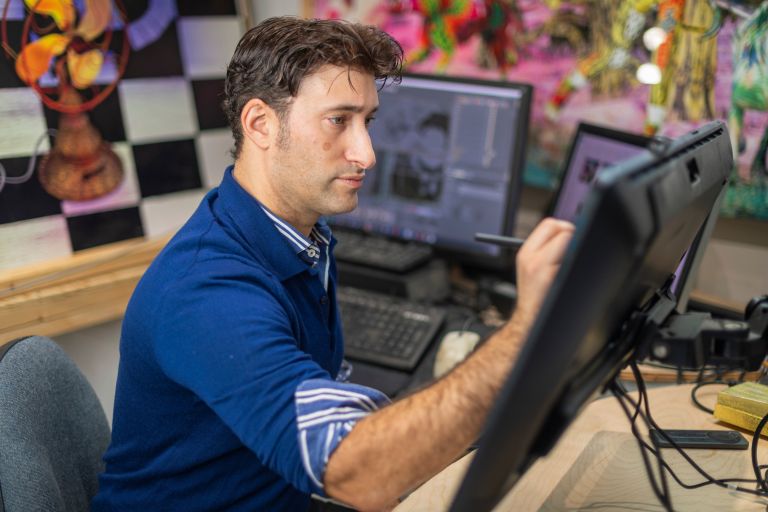 'Megajeff' returns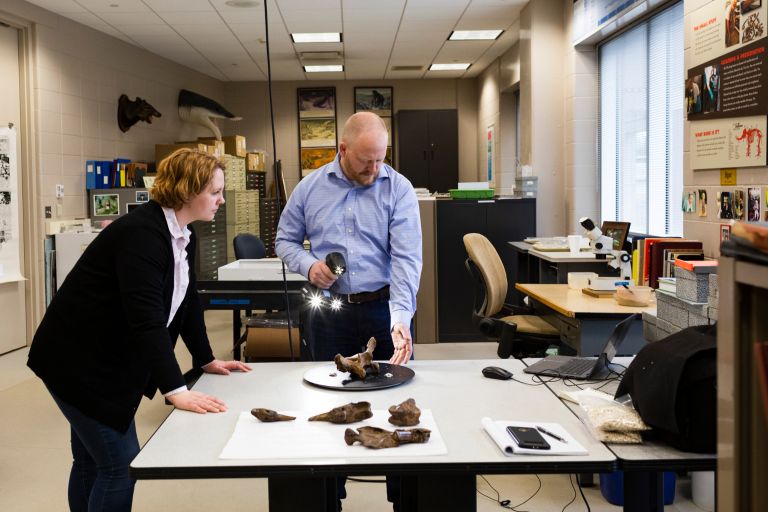 After the 200th Anniversary Luncheon, "Megajeff," a digitally reconstructed skeleton of a giant sloth that once existed within the natural history collections at IU, will be reintroduced at a reception in The Commons at Franklin Hall.
Megalonyx jeffersonii, as it's officially known, will remain on public display for several weeks before beginning a tour of IU campuses.
Researchers from IU's Indiana Geological and Water Survey have digitally reproduced and fabricated the skeleton, which had been housed at IU during the late 19th and early 20th centuries.
The Indiana Geological and Water Survey's Polly Root Sturgeon, outreach coordinator, and Gary Motz, assistant director for information services, will speak about the project.
Viola Davis highlights MLK Day, bicentennial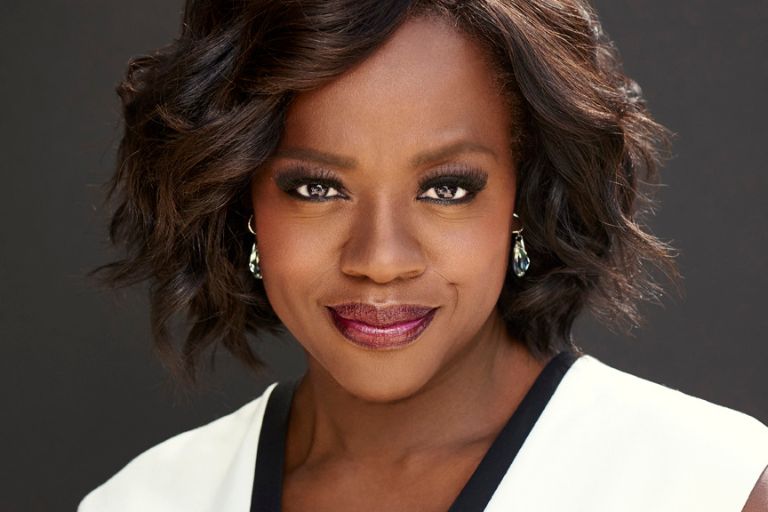 Academy Award-winning actress, producer, and philanthropist Viola Davis will deliver a keynote lecture as part of the Day of Commemoration to recognize IU's 200th birthday and Martin Luther King Jr. Day. She will speak at 4 p.m. at Simon Skjodt Assembly Hall.
Davis is the first black actor to win acting's triple crown — Oscar, Emmy and Tony awards — and she has twice been named by Time magazine as one of the 100 most influential people in the world.
Davis is widely recognized for her activism and philanthropy. In 2012, she and her husband founded JuVee, an artist-driven production company focused on giving a voice to the voiceless through strong, impactful and culturally relevant narratives. The Los Angeles-based company produces film, television and digital content across all of entertainment.
All available tickets for Davis' lecture have been distributed, but those who would like to attend can join the standby line beginning at 2 p.m. the day of the event outside the South Lobby of Simon Skjodt Assembly Hall.