(BLOOMINGTON) – Pi Kappa Phi fraternity at Indiana University was suspended Sunday and is under investigation after a reported physical assault that possibly involved racial and anti-Semitic slurs.
The reported assault occurred Friday night. IU Police say Alpha Epsilon Pi, a Jewish fraternity, was involved in the incident. Few details have been reported on the alleged assault.
Indiana University has released the following statement on Twitter involving the IU fraternity.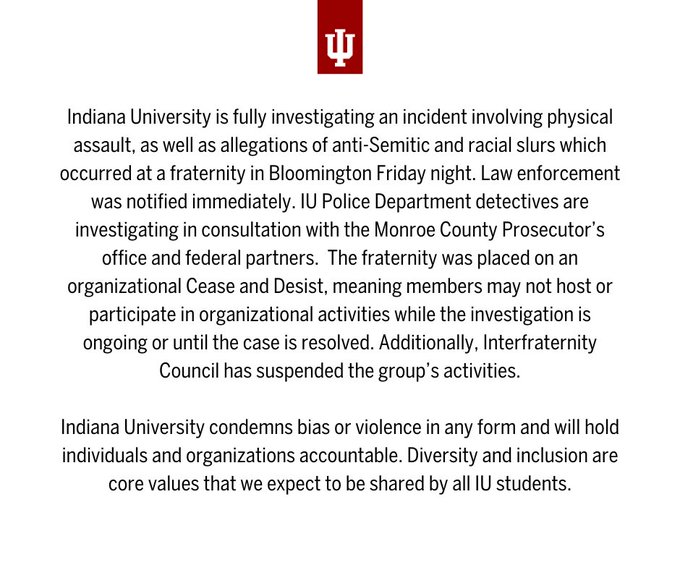 Under the cease and desist order members may not host or participate in organizational activities while the investigation is ongoing or until the issue is resolved.
The incident is being investigated by IU Police, the Monroe County Prosecutor's Office and federal agencies.