(SEYMOUR) – On October 21st at approximately 3:43 a.m. Jackson County Sheriff Deputy J.L. McElfresh responded to All-Star Paving at 4320 North US 31 in Seymour after a report of a burglary.
While speaking to a mechanic, police learned someone had entered the mechanic's garage and taken approximately $9,000 worth of tools, fuel, and a plasma cutter.
While on the scene, Deputy McElfresh was not able to determine how entry was gained into the garage. Deputy Jordan Hawn also responded to the scene and assisted Deputy McElfresh with the initial investigation.
At approximately 6:30 a.m., All-Star Paving owner Kevin Heilman called Deputy McElfresh and advised him of video surveillance footage of two possible suspects.
Heilman told police that one of the suspects was a former employee of All-Star Paving. He was identified as 37-year-old Daniel Stone, of Seymour. All-Star Paving was able to provide Deputy McElfresh with the last known address of Stone, and a description of the vehicle he would be driving.
On October 23rd, Deputy McElfresh and Deputy Jordan Hawn went to the last known address for Stone but were unable to locate him. A short time later, the homeowner called the Jackson County Sheriff's Department and advised that Stone had shown up at the residence but left on foot.
Deputy McElfresh then requested the assistance of the Seymour Police Department in trying to locate Stone. A short time later, two Seymour police officers located Stone at the intersection of East Tipton Street and Holiday Square Road in Seymour. 
Stone was taken arrested on felony charges of burglary, and theft in addition to outstanding arrest warrants from Clark County, Indiana.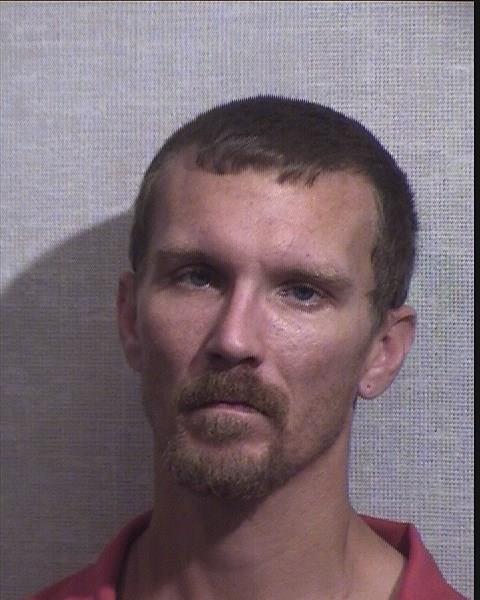 Deputy McElfresh responded to the location where Stone was located and attempted to interview him. Stone refused to answer questions or cooperate with the investigation.
On November 2nd, Jackson County Detective Mark Holt responded to Columbus Pawn in Columbus, where the stolen plasma cutter was recovered. Deputy McElfresh had obtained information on where the plasma cutter was the previous night.
The investigation is ongoing, but the second suspect has been identified and an arrest warrant has been issued for their arrest.