(BLOOMINGTON) – The Bicentennial Big Red Bus has started its travels around the state.
The bus is Indiana University's traveling exhibit, All for You, and features interactive displays to showcase the university's impact on the state, including virtual reality, 3D prints, physical objects from IU's collections, videos, and historic images.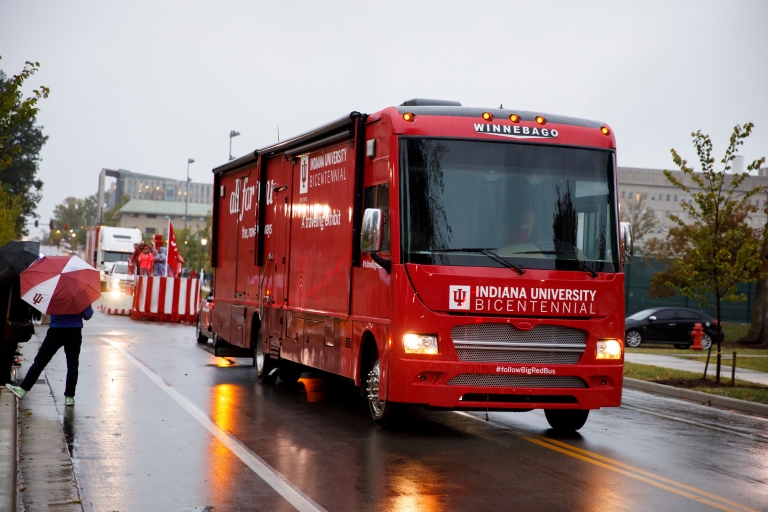 Here's the bus's schedule for the rest of the month:
Porter County Public Library in Valparaiso: 10 a.m. to 3 p.m. Oct. 27 and 28.
IU Northwest: 5 to 7 p.m. Oct. 28 and 10 a.m. to 3 p.m. Oct. 29.
IU Bloomington: 10 a.m. to 3 p.m. Oct. 30.