INDIANAPOLIS – The Indiana House, on Wednesday January 26, passed a sweeping bill that would ban schools from teaching "divisive concepts" of race and racism and from making students feel "discomfort, guilt, anguish, responsibility or any form of psychological distress."
Indiana House Bill 1134 would require teachers to provide the curriculum for the school year in advance to be vetted through a curriculum review committee composed of 60% parents and community members and 40% educators. Additionally, parents can opt their child out of certain lessons they feel are inappropriate. Teachers would then have to come up with an alternative assignment. Many believe this will have a dramatic impact on educators, where they would not be able to effectively do their jobs with the changes in place.
President of the North Lawrence Education Association and Teacher at Bedford North Lawrence High School, Lacy Hawkins, expressed concerns that the bill may be so restrictive that it may turn educators away from the profession.
Hawkins believes this bill is a response to the divisiveness throughout the country that forgoes the opportunity for teachers and parents to discuss issues or concerns in a regular conversation.
"It's written in the context of the politically divisive climate that we live in. People are on guard for things that they see as dangerous or threatening in some way," said Hawkins. "We have lost, over the last decade or so, the ability to have a conversation, and this bill is a response by legislatures who believe parents don't feel like they could talk to teachers directly."
Author of HB 1134, Rep. Tony Cook (R-Cicero), said the purpose of the House bill was to give parents more control over what their children learn in schools, through the curriculum portals and review committees that it creates.
"The overriding intent of this bill is to provide curricular transparency," said Cook, "as well as to empower parents by returning them the opportunity to participate in the curriculum process of selecting and approving instructional materials to be used by teachers in the classroom. Parents have a right to be an active voice in their schools."
Supporters of HB 1134 argue the bill helps to bring transparency to the classroom, while teachers, including Hawkins, believe it will lead to censorship.
Rep. Wendy McNamara (R-Evansville), was one of the nine Republicans to vote against the bill, saying she couldn't support the bill entirely.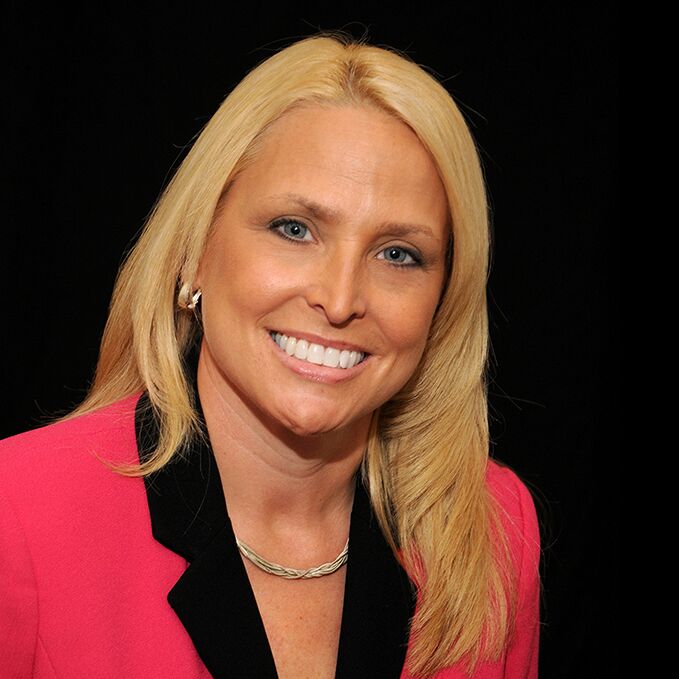 "I struggle with the premise in this bill that we say that all teachers in Indiana somehow have to be monitored and post their lessons, post their syllabi at the beginning of the year," McNamara said. "As a professional, I struggle to get past that because my teachers in my building are so dedicated."
A similar proposal, Senate Bill 167, died in committee early this month after the bill's author, State Sen. Scott Baldwin (R-Noblesville), made controversial comments suggesting teachers be neutral on Nazism, by sticking to the facts. He later walked back those remarks, denouncing Nazism.
State Representative Chris May (R-Bedford) voted in support of HB 1134. WBIW reached out for a comment from May to share his stance on the bill and is awaiting a response, however, the following was posted to Rep. Chris May Facebook page on January 28, 2022:
"Contrary to some social media post, HB1134 was NOT adopted into law. It simply passed out of the House after multiple amendments (some comments have reflected the original draft). It now moves over to the Senate for further consideration, amendment, or to die. I appreciate the passion shown around this legislation and welcome the attention and debate it's drawn. Bullet points for HB1134 as it stands today:
Establishes minimal requirements for what curricular materials must be posted on a school's curriculum portal, leaving it up to local school boards to decide if they want greater transparency.
Empowers parents by requiring that curriculum they request to see be responded to within 30 days IF that curriculum is not already available on the school's curriculum portal or Learning Management System.
Requires schools to have an advisory committee comprised mostly of parents that may inquire about and recommend policies regarding curriculum and transparency, but it is advisory only as this already happens when selecting text books.
Creates protections for teachers from having to affirm or adhere to discriminatory concepts.
Limits the Secretary of Education's authority to suspend or revoke teacher licenses for teaching discriminatory concepts only to substantiated violations that were committed willfully or wantonly.
Requires parental consent for use of surveys administered by schools and third parties that try to identify or influence student perceptions. However, it does NOT prohibit them.
Does NOT prevent the teaching of historical injustices or concepts, forms of government, or ideologies that conflict with our Constitution.
Does NOT prohibit students in need of interventions or services for mental health, behavior health, or other social emotional learning from receiving those services.
The impetus for this bill comes from a sizeable group of parents who live in dozens of counties and school districts who are concerned for what is being taught in their schools and the indifference with which they were shown by their schools."
Hawkins fears that with this bill passing it will lead those in the profession to leave, due to how it may restrict their teaching capabilities.
"I feel the consequences of this bill passing will drive massive amounts of teachers from the field," said Hawkins. "The bill's authors and supporters I think want to say 'no this is only going to get bad teachers,' but it so restricts what good teachers can do, and it is leaving teachers with the feeling of what's next?"
Now that HB 1134 has moved to the Senate, those who wish to share their concerns or support of this bill should contact their State Senator. District 44 is represented by Senator Eric Koch and he can be reached at:
Contact Information
200 W. Washington St.
Indianapolis, IN 46204
Phone: 800-382-9467
or 317-232-9400
Email: Senator.Koch@iga.in.gov