WEST LAFAYETTE — The Purdue University Board of Trustees on Friday (June 11) ratified six professor positions, one administrative position, and the civics literacy proficiency graduation requirement, and awarded a posthumous Bachelor of Science degree and a posthumous Doctor of Philosophy degree. Trustees also approved the reorganizing of a college and resolutions of appreciation for two retiring administrators, an outgoing board member, and friends of the university.
The six newly ratified professors are:
Joshua Chan, who was named the Olson Professor in Management.
Yanjun Li, who was named the Lewis B. Cullman Professor of Management.
George Wodicka, who was named the Reilly Professor of Biomedical Engineering.
Ellen Ernst Kossek, who was named a Distinguished Professor of Management.
Faming Liang, who was named a Distinguished Professor of Statistics.
John Tesmer, who was named a Distinguished Professor of Biological Sciences.
Joshua Chan
Chan is recognized as one of the leading Bayesian econometricians in the world. He has published two books, five book chapters/conference proceedings, and 45 articles in some of the top journals in statistics, econometrics, and operations research. Chan is the inventor of a technique called "the precision sampler" that substantially lowers the computational burden associated with Bayesian techniques, and his method for inflation forecasting is employed by the U.S. Federal Reserve Banks, the European Central Bank, and the International Monetary Fund. He serves as chair for the Economics, Finance, and Business Section of the International Society for Bayesian Analysis. In just three years at Purdue, Chan has taught five different courses. He is an associate editor for the Journal of Applied Econometrics and a member of the editorial board for Stochastic Models.
Yanjun Li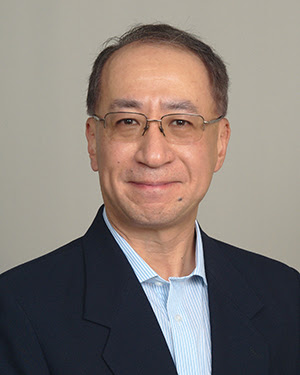 Yanjun Li is an accomplished professor in a particularly critical area where the Krannert School of Management is both highly ranked and has strong enrollment – business analytics. He has served on 17 dissertation committees and provided broad service to the school as quantitative methods area coordinator and Ph.D. director for the Management Department. He has been honored with every Krannert faculty award: Ross Young Faculty Scholar, Willis Young Faculty Scholar, Krannert Faculty Fellow, and Purdue Faculty Scholar. Li has published 30 articles in leading academic journals in management science, operations research, integer programming, combinatorial optimization, polyhedral theory, matching theory, polynomial-time algorithms, and computational complexity theory, and he is a regular presenter at seminars and conferences around the world.
George Wodicka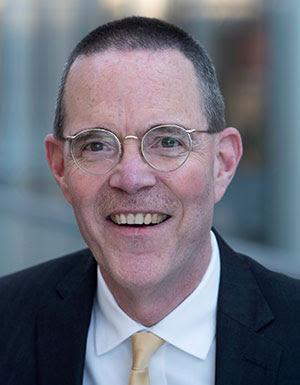 Wodicka is the Dane A. Miller Head and Professor of the Weldon School of Biomedical Engineering. He has distinguished himself as a builder of programs, creative researcher, award-winning teacher, successful entrepreneur and dedicated collaborator. He conducts an active translational research program in the area of biomedical acoustics – the application of sonic technologies toward the solution of problems in pediatrics. Wodicka was the founding head of the Weldon School, serving as its leader for the last two decades. In that time, the school has generated over 100 U.S. patents, leading to over $30 million in licensing revenue for Purdue. Wodicka has successfully recruited over 30 primary faculty, all of whom are well known and respected in their fields of research. While leading the Weldon School, Wodicka co-founded the Bindley Bioscience Center in Discovery Park. He also played a fundamental role in the building of the Martin C. Jischke Hall of Biomedical Engineering and later its expansion with the innovation wing.
Medtronic has added to its product line a medical device invented by Wodicka and his students. The device could save the lives of thousands of newborns on ventilators each year by helping to prevent a common breathing tube incident.
Ellen Ernst Kossek
Kossek, the Basil S. Turner Professor in the Krannert School of Management, is an award-winning U.S. social scientist and management scholar. She is considered a founding contributor to building the field of work and family research. Kossek studies how leadership, work‐life boundaries, gender diversity, and flexible working practices impact career equality. She has been published in the top peer‐reviewed journals in her field and has served on the editorial boards of nine scientific journals. Kossek has received major research funding from the National Science Foundation, National Institutes of Health, Alfred P. Sloan, and Russell Sage Foundations, and a Fulbright award. She is the first elected president of the Work and Family Researchers Network. Kossek has also carried out significant policy and advisory work, including serving as a consultant to the National Academies of Science, Engineering and Medicine Task Force to advise them on COVID‐19's impact on work‐life and gender equality issues to address career setbacks for women in science, technology, engineering, math and medicine (STEMM).
Faming Liang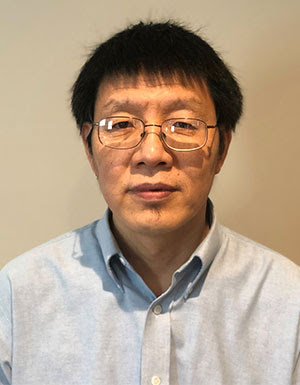 Liang is a leading expert in computational statistics and machine learning and a leading researcher in the new and cutting-edge field of big data. He has published one monograph and over 120 journal papers, many of which appeared in top statistical journals. He also has presented many invited talks at research institutes and conferences, bringing his knowledge to a number of subject matter areas, such as biomedical big data, human genetics, physics, transportation, and chemical physics. Liang has served as an associate editor for six prestigious statistical/scientific journals and is serving as co-editor for the Journal of Computational & Graphical Statistics, a highly regarded journal in modern statistics. Liang has received numerous high honors, including being an elected member of the International Statistical Institute, a Fellow of the American Statistical Association, and a Fellow of the Institute of Mathematical Statistics. He has worked with nearly 30 Ph.D. students.
John Tesmer
Tesmer, the Walther Professor in Cancer Structural Biology, is an internationally recognized researcher, renowned for his structural studies of G protein-coupled receptors and proteins that modulate their function. Tesmer's research provides important insights into the molecular basis of signal transduction, explains how diseases result from dysfunctional regulation, and leverages this information to develop new therapeutic approaches. In addition to his work in this area, Tesmer is well respected for his contributions as an educator, including his leadership of a highly coveted training grant for graduate students from the National Institutes of Health. Recently, Tesmer was invited to be the keynote speaker at the Phosphorylation and G-Protein Mediated Signaling Networks Gordon Research Conference. He has contributed to 137 publications since 1990 and holds eight patents. Tesmer is also regarded as an outstanding mentor to junior faculty and students.
Additionally, trustees ratified the previously announced appointment of Mung Chiang as executive vice president for strategic initiatives.
In other action, trustees approved the previously announced civics literacy proficiency graduation requirement, beginning with students who enter Purdue West Lafayette in fall 2021 and at Purdue Fort Wayne, Purdue Northwest and the Purdue colleges at IUPUI in fall 2022. They also approved the reorganization of the College of Humanities, Education, and Social Sciences (CHESS) at Purdue Northwest. The three current departments within CHESS (English; History and Philosophy; and Political Science, Economics, and World Languages and Culture) will become two (Department of English and World Languages, and the Department of History, Philosophy, Politics, and Economics). The Department of English and World Languages will reassert the college's support of international students by housing the English Language Program.
Trustees awarded a posthumous Bachelor of Science in Electrical Engineering degree from IUPUI to Rutuj S. Gavankar and a posthumous Doctor of Philosophy degree from Purdue West Lafayette to Melissa J. Esh.
In other action, the board approved resolutions of appreciation for Karl B. Browning, recently retired vice president for information technology; William G. McCartney, recently retired executive vice president for Purdue Online; outgoing student trustee Noah M. Scott; and for those who recently contributed $1 million or more to the university. Those are Lilly Endowment Inc., to support university initiatives; Irene and Brian Binash, to support the Davidson School of Chemical Engineering; John and Laura Chiminski, to support the School of Electrical and Computer Engineering; Rahul and Rashmi Kasat, to support the Davidson School of Chemical Engineering; Vane and Cassandra Clayton, to support the Department of Agricultural and Biological Engineering; Jeff and Heidi Allen, to support the Krannert Graduate School of Management; Robyn and Mark Brands, to support the School of Mechanical Engineering; Steve and Kay Cittadine, to support the School of Mechanical Engineering; Nancy Fey, to support the College of Pharmacy; Bob and Trudy Hull, to support Purdue Bands & Orchestras; Bob and Amy Martin, to support Intercollegiate Athletics; Judi Jacobi and Jim Mowry, to support the College of Pharmacy; and Robert Scholle, to support the College of Agriculture.