BLOOMINGTON – Indiana University has appointed faculty members Gabriel Filippelli and Sarah Mincey as executive director and managing director respectively of the Prepared for Environmental Change Grand Challenge initiative, the second project developed and funded through IU's Grand Challenges Program.
In this role, Filippelli and Mincey will share leadership responsibilities for the Environmental Resilience Institute. Launched in 2017 as part of the Prepared for Environmental Change Grand Challenge initiative, the institute includes a broad, bipartisan coalition of government, business, nonprofit and community leaders working to help Indiana better prepare for the challenges that environmental changes bring to our economy, health and livelihood.
Filippelli and Mincey will report to IU Vice President for Research Fred H. Cate, succeeding recent director Janet McCabe who was confirmed this week as deputy administrator at the Environmental Protection Agency (EPA) for the Biden administration.
"We owe an extraordinary debt of gratitude to Janet for her leadership of IU's Prepared for Environmental Change Grand Challenge," said IU Vice President for Research Fred H. Cate. "Janet's expertise and leadership have been critical to addressing environmental challenges and establishing the Environmental Resilience Institute as one of the nation's leading sources of environmental data and research."
"We are fortunate to have in Gabe and Sarah, two talents with an extraordinary breadth of climate and environmental research, suited to continue advancing the important work of ERI, partnering with Hoosier communities and businesses to better understand and combat environmental challenges facing our state."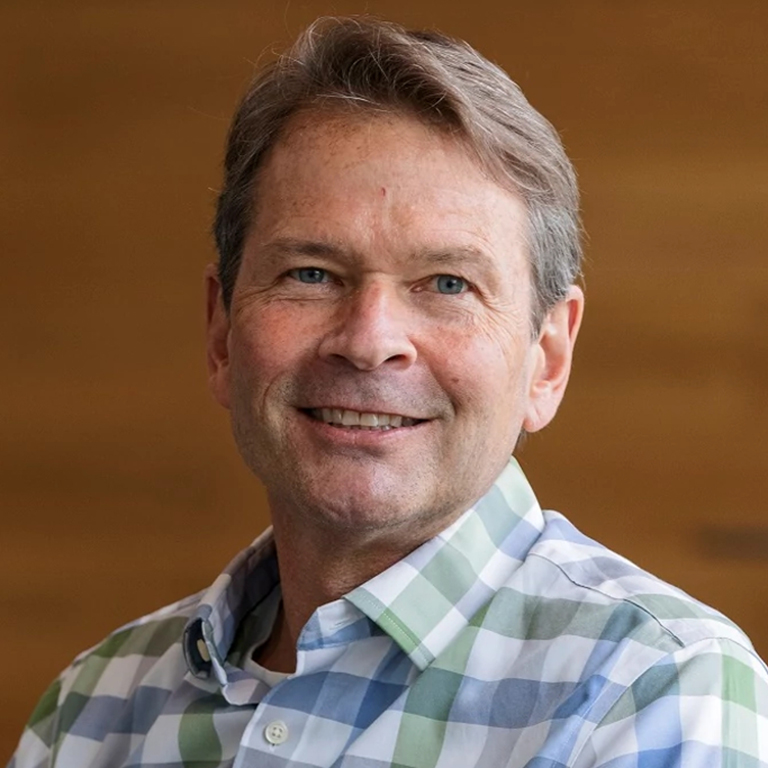 Gabe Filippelli, Chancellor's Professor in the Department of Earth Sciences at IUPUI and a founding member (and steering committee member) of ERI. Gabe has extensive contacts throughout Indiana and nationwide and served as chair of the Science Committee for the $160-million-per-year Ocean Discovery Program and Editor-in-Chief of the American Geophysical Union journal GeoHealth. He is a fellow of the International Association of Geochemistry and a 2020 recipient of the Indiana University John W, Ryan Award for Distinguished Contributions to International Programs and Studies. Gabe's appointment provides a stronger connection with IUPUI, a recognized scientific lead, and deep connections with Indiana environmental groups, agencies and funders.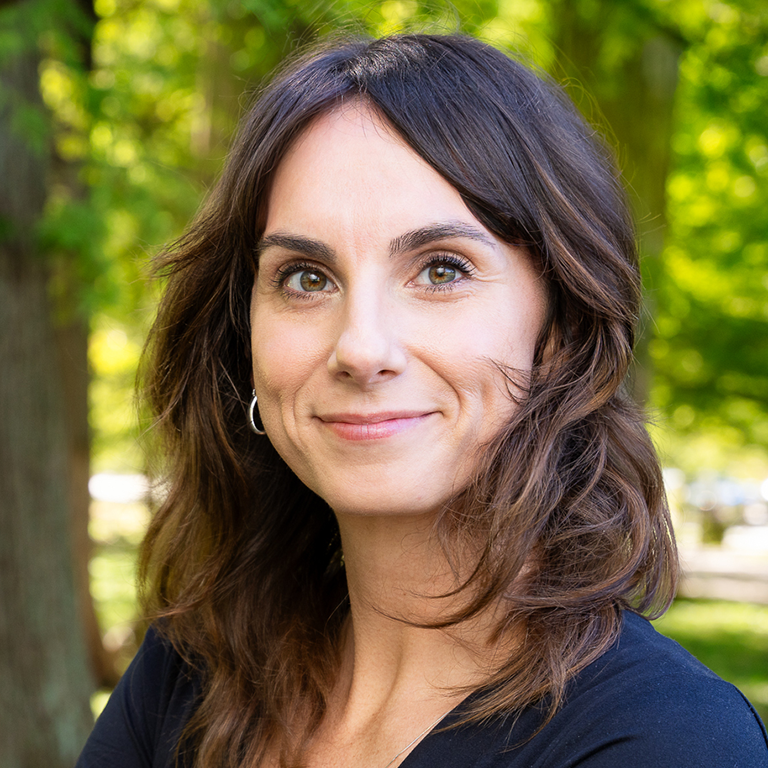 Sarah Mincey, clinical associate professor in the O'Neill School of Public and Environmental Affairs at IUB. Since 2014, she has directed the Integrated Program in the Environment (IPE), and she is recognized across the campus and throughout the state for her work on sustainability and urban forest management. She chairs the College of Arts and Sciences' Themester Committee on Resilience, co-chairs the Bloomington Faculty Council Task Force on Sustainability as a Shared Goal in General Education, and serves on the state's Urban Forestry Advisory Council. Sarah is a member of the ERI steering committee, as well as one of the original investigators in ERI's urban green infrastructure research cluster. Sarah's appointment provides a stronger link between ERI and the O'Neill School and new opportunities for better collaboration between ERI and IPE.
"As a member of the original team that developed the Prepared for Environmental Change Grand Challenge proposal, we saw the potential for IU to be a leader in science, communication, and action on environmental change in Indiana and beyond," said Filippelli. "What the ERI has already achieved in just a few short years has truly exceeded our wildest dreams. Our ambitions are high—to become an internationally recognized leader in environmental resilience—thanks to phenomenal ERI leadership, faculty and staff, we are well on our way to reaching these heights."
"ERI's tremendous successes in predicting environmental change and finding equitable solutions have been built on collaboration," said Mincey. "World-renowned environmental and sustainability researchers from across the disciplines are engaged with IU's outstanding diversity of students in the lab and in the real world to meet ERI's mission. And we have seen real successes on the ground as we work across the state in coordinated efforts with government, business and nonprofits to identify and implement solutions with communities. We are thrilled to continue to nourish existing collaborations and to cultivate new partnerships to expand ERI's reach and broaden its impact."
Since its establishment as part of the Prepared for Environmental Change initiative in 2017 under the leadership of Distinguished Professor Ellen Ketterson, the Environmental Resilience Institute has made great strides advancing environmental health in Indiana. These accomplishments include:
Empowering Indiana teachers with tools to help students understand climate change through Educating for Environmental Change. The collaboration between IU faculty, K-12 educators, and the WonderLab Museum of Science, Health and Technology won the 2020 Governor's Award for Environmental Excellence for "extraordinary initiatives in protecting the environment."
Working with the staff at 11 local governments across Indiana to prepare Climate Action Plans through the Resilience Cohort Program, which will move from planning to implementation this year.
Conducting interdisciplinary research and published studies on topics such as pandemic-related utility shut-offs for people of color and the effects of migratory bird patterns on disease transmission.
Launching the ERI Data Platform, which helps researchers from diverse disciplines to "connect the dots" to investigate the effects of environmental change.
Unveiling "The State of Nature," an exhibit at the Grunwald Gallery connecting visual art and natural artifacts to explore Indiana's natural history.
Information Environmental Resilience Institute.