(BLOOMINGTON) – Indiana University continues to see strong, steady enrollment while reaching new milestones in diversifying its student body.
Administrators credit much of that success to IU's keeping its campuses open, safe and healthy during the COVID-19 pandemic; prioritizing affordability and accessibility initiatives; and strengthening its pioneering online education program.
At the start of its spring semester, which began online Jan. 19, IU's flagship campus in Bloomington exceeded the number of degree-seeking students from last year at this time. IU Bloomington has enrolled 40,855 degree-seeking students, up 0.1 percent from spring 2020. Those students are enrolled in a record 547,327 credit hours, which represents a 1.6 percent increase from January 2020.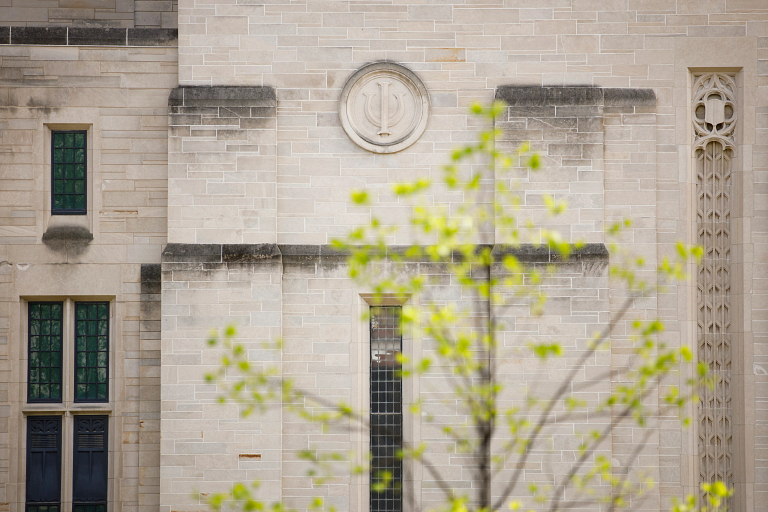 The total number of degree-seeking students across the seven IU-administered campuses is 83,741, down 1.6 percent from spring 2020, with those students enrolled in nearly 1.1 million credit hours. Despite this slight decline in overall enrollment, the university continued to further advance efforts to ensure its student body matches the makeup of the communities it serves — efforts that, at the start of the 2020-21 academic year, resulted in IU welcoming the most diverse class in the university's 200-year history.
Diversity measures specific to spring semester include:
A record 21,481 students of color, which represents a 4.9 percent increase from spring 2020; these students constitute well over a quarter (27.9 percent) of the total degree-seeking student population this spring.
New records for the number of degree-seeking Hispanic/Latino students (7,273) and Asian American students (6,349).
Four IU campuses (IU Bloomington, IUPUI, IU Kokomo and IU South Bend) set new records for the number of degree-seeking students of color.
"Despite this being one of the most challenging years in Indiana University's two-centuries-old history, we continue to welcome large numbers of students, including a record number of students of color," IU President Michael A. McRobbie said. "Our spring enrollment reflects how well IU has addressed the major challenges of the pandemic, as well as our continued success in keeping an IU education affordable, accessible and responsive to the needs of students from all backgrounds.
"Thanks to one of the most robust and effective public health strategies at any U.S. college or university, which is supported by the continued brave and dedicated efforts of the entire IU community, we kept our campuses safe, healthy and operational throughout the fall semester. This undoubtedly gave students and their families confidence moving into the spring that we would continue to do everything we can to protect their health and well-being while still ensuring their access to world-class teaching and research and a community of scholars that is as diverse as any time in IU's history."
Continuing to meet students where they are
As indicated by IU's spring enrollment figures, IU's pioneering online education program continues to ensure that an IU education remains accessible to a wide range of learners while also remaining critical to the university's ability to transition to the virtual teaching and learning made necessary because of the COVID-19 pandemic.
This spring, 7,321 students are enrolled in IU Online, an increase of 1,184 students — or more than 19 percent — over last spring's total.
IU Online, launched in 2012, now offers over 170 online programs for both degree-seeking and non-degree-seeking students; the programs include certificates as well as associate, bachelor's, master's and doctoral degrees.
Since last spring, IU Online has also provided the foundation for IU to rapidly convert thousands of courses to online and hybrid (mix of in-person and online instruction) formats, as part of the university's plans — including physical distancing — to keep students, faculty and staff as safe as possible. More than 87 percent of IU's credit hours are online or hybrid this spring.
Leadership in diversity
IU's spring semester enrollment figures also reflect the university's continued commitment to fostering more diverse, welcoming and inclusive campus environments.
This semester, IU Bloomington has enrolled a record 9,465 degree-seeking students of color, who represent 26 percent of the campus's total degree-seeking population. Within this group, IU Bloomington also set record spring-semester marks for Hispanic/Latino, African American, American Indian and Asian American students.
IU has another record 7,602 degree-seeking students of color who are enrolled at IUPUI this spring and make up 31 percent of the campus's degree-seeking population. Within this group, other records were set for Hispanic/Latino and Asian American students.
Continued commitment to Hoosiers
IU continues to educate more Indiana residents than any other college or university in the state.
Currently, nearly 70 percent of the degree-seeking students enrolled at IU campuses are Indiana residents.
One in five degree-seeking students at IU is enrolled at one of the university's five regional campuses, located in Gary, Kokomo, New Albany, Richmond, and South Bend.
Information News at IU