(BLOOMINGTON) – As anger and protests over social and racial injustice across the United States continue, many people are hungry for more information about racism and anti-racism. Indiana University Libraries added to its extensive research collections covering, race, justice, history, ethnicity, diversity and oppression by purchasing more than 50 related titles through the Herman B Wells Professorship. The endowment includes a substantial fund for library purchases available to the Bloomington campus.
Dina G. Okamoto, Class of 1948 Herman B Wells Professor of Sociology and director of the Center for Research on Race and Ethnicity in Society, recommended the titles. They align with her expertise and focus on race, ethnicity and immigration. The books explore these issues through the lens of education, poetry, literary studies, sociology and history.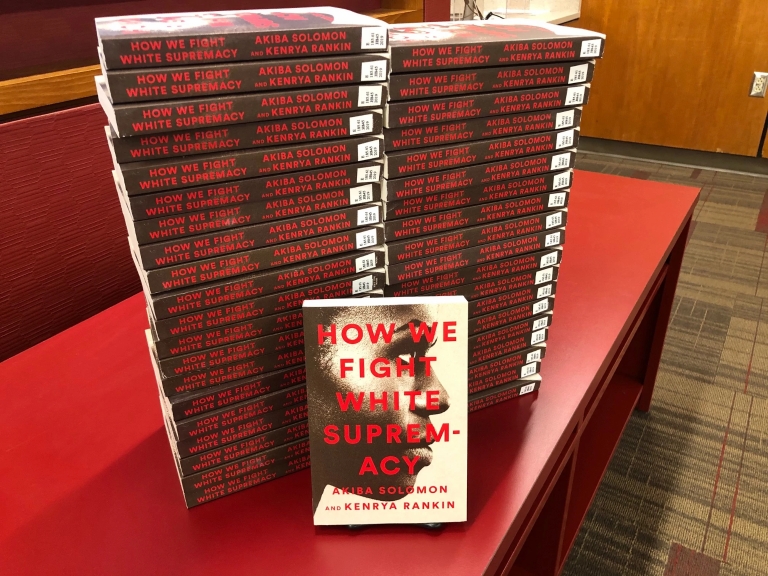 While Okamoto has dedicated her career to studying these issues, she said there has been increased interest in learning about them following several instances of police violence over the summer, including the killing of George Floyd in Minneapolis.
"People really want to learn more, and students in particular will benefit from having e-books on race and ethnicity widely available during this time of unprecedented attention to those topics," Okamoto said.
Several of the titles are part of a recommended reading list from CRRES staff, and many are the work of panelists featured in the center's weekly discussions, "Confronting Racism: conversations on systematic racism and protest."
Moira Marsh, collection manager and liaison librarian for anthropology, folklore and sociology, worked with Okamoto on acquiring the titles. She said that while some may sound familiar, many of the books offer an expertise and perspective readers might not be able to easily find on their own.
"Readers will learn something from every one of these authors," Marsh said. "To know the details of our shared histories, and it's often not pretty, is important for each one of us."
Most of the titles are e-books with unlimited licenses, allowing simultaneous access for classroom-wide reading and discussion, as well as increased access to individual students, faculty and staff.
Using other funds, IU Libraries purchased five additional best-selling nonfiction titles with multiple e-book licenses:
Some physical copies of the books are also available, including 40 new paperback copies of "How We Fight White Supremacy."
Information by Barbara Brosher, News at IU.