(UNDATED) – U.S. Surgeon General Jerome Adams will be the keynote speaker for the IU School of Medicine's virtual graduation celebration at 10 a.m. Friday, May 15.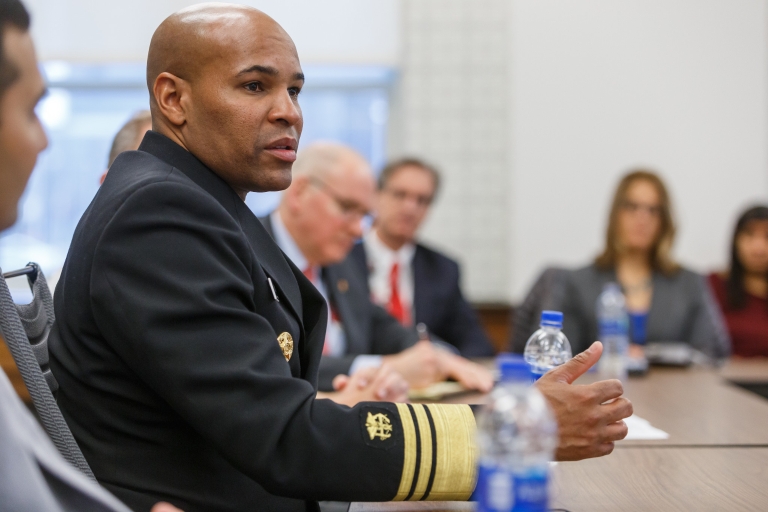 Adams, the nation's public health authority and a leader in the response to the COVID-19 pandemic, is a graduate of the IU School of Medicine and a former faculty member. Join the school for its live event on Facebook.
He previously met with IU deans, students, and leaders in Indianapolis on Nov. 18 to discuss a variety of health topics.