(BLOOMINGTON) – The novel coronavirus pandemic has created a situation previously unimaginable for college students. They're physically isolated from friends, classmates, and teachers, learning remotely, and living with uncertainty and worry about the present and the future.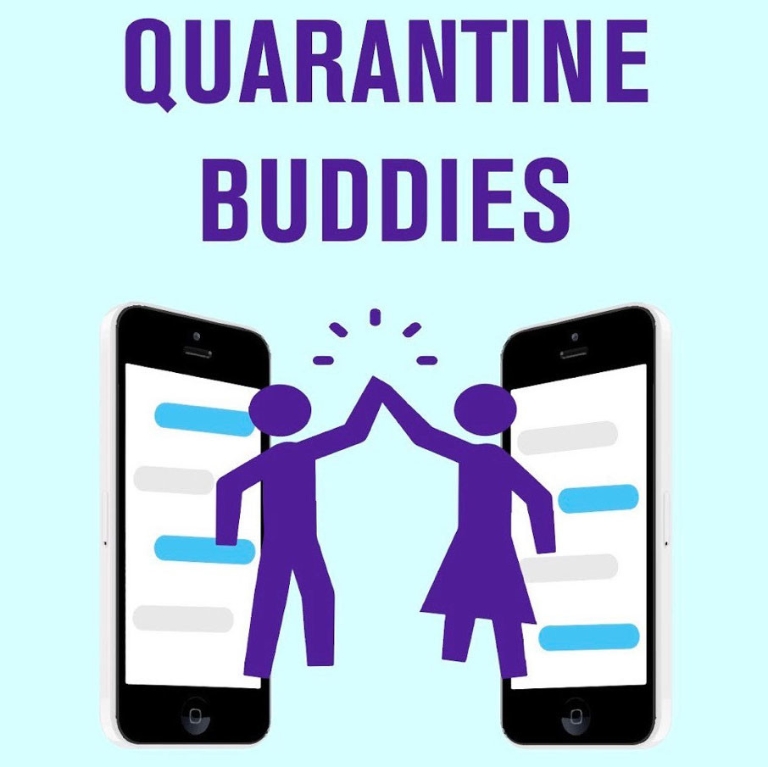 These conditions motivated IU Bloomington junior Evan Catron to create a means of support that has grown far beyond his campus or even the state.
Catron, a biology major on the pre-med track, founded Quarantine Buddies in late March to help students as they isolate themselves in an effort to stay safe from COVID-19.
Since then, about 500 people have signed up, representing more than 60 colleges and universities, nearly 100 cities, 30 states, and more than 20 countries.
"I started it because the first few days of quarantine I realized I got depressed; I did not leave my bed or even shower," said Catron, who is staying in his campus apartment. "I knew there had to be people out there in the same situation as me."
He came up with the idea of matching two people based on their shared interests, areas of study, or backgrounds so they could create a connection and provide each other with someone to talk to and turn to for support.
"It's an amazing feeling that I'm matching people that otherwise wouldn't have had that person to connect with," Catron said.
Catron shared information about Quarantine Buddies on his personal Instagram account and Facebook page, and with various IU Instagram accounts. He also sent informational emails to IU professors, offices, and centers. Word of Quarantine Buddies spread quickly. For example, IU Bloomington chemistry professor Cate Reck told her students about Quarantine Buddies, the medical fraternity Phi Delta Epsilon shared information about it, and the program was mentioned in QNews, the newsletter of the LGBTQ+ Culture Center.
Reck said Quarantine Buddies is a great way to address the anxiety students face. They already worry about their grades and the impact they could have on their careers. And on top of that, they're worried about the health of friends and family members, job losses and putting food on the table.
"Talking face to face with someone who is facing the same situation — someone who will listen without judging or criticizing — is one of the most effective ways to diffuse anxiety," Reck said. "Talking through your worries can make them seem far less threatening; keeping worries to yourself only causes them to build up until they seem overwhelming."
Although Quarantine Buddies started with a focus on students, it's reached a broader audience. Catron said he's matched mothers of students, recent graduates, high school students, graduate students, IU alumni, and some IU faculty.
Skyler Wickstrom, a freshman at IUPUI and an exercise science major, said she heard about Quarantine Buddies through a friend at IU Bloomington, who posted information on Snapchat with a link to sign up.
Wickstrom was interested in the program because she's stuck at home with no siblings and two parents who work every day, making her feel lonely. She was matched with Alyssa Hall, an IU Bloomington student.
"This program has been beneficial because I've had someone to talk to and to encourage me during these hard times," Wickstrom said. "We have some similar struggles, especially during quarantine, and we've been able to talk about it together and how we're getting through it."
Sitha Vallabhaneni, a friend of Catron's who created a flier to promote Quarantine Buddies, said the program is a great option at a time when people don't have a lot of peer interactions.
"Socializing helps mental and physical health and also increases motivation, which students like me definitely need to maintain with online school," she said.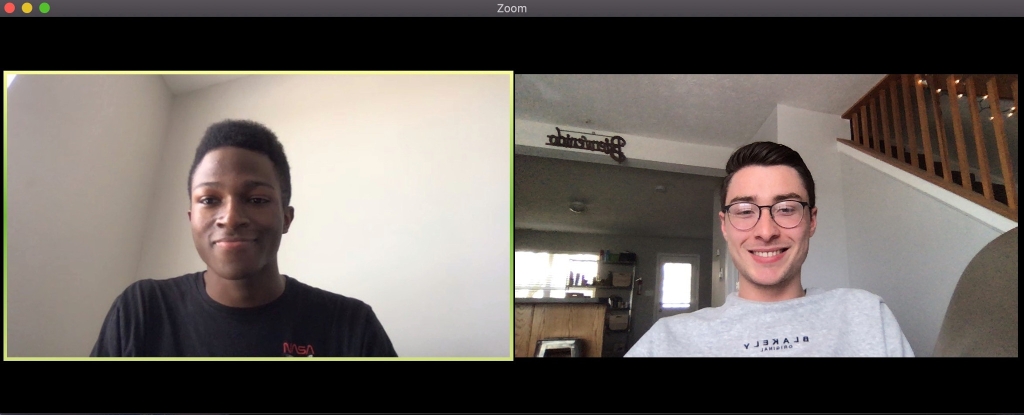 Vallabhaneni, a junior biochemistry major on the pre-med track, was matched with Jess Ochoa, a medical school student at the University of Monterrey in Mexico who learned about Quarantine Buddies through Phi Delta Epsilon. They both sing and bake, like the same music and TV shows, and are members of their respective Phi Delta Epsilon chapters. Vallabhaneni said they've made a good connection.
"We both know that we're busy with our classes, so we occasionally text during the week but usually chat more during the weekends. We talk about life, shows, and music a lot," she said.
Catron's Quarantine Buddy, a sophomore Elijah Walker, also is a pre-med biology major. Catron said they discuss things happening in their lives, and they can rant to each other.
"It's nice to have someone to fall back on," Catron said.
To sign up for Quarantine Buddies, people complete an online form that asks for information that will help Catron create matches, such as their:
Gender identity.
Gender preference for a Quarantine Buddy.
Current city or school.
What they seek in a Quarantine Buddy.
Communities: minority, disabled, low income, first-generation.
Interests and hobbies.
The form also asks "Is there anything else that we should know that may help us more accurately pair you with a Quarantine Buddy?" which could be struggling with things like anxiety or depression or a difficult home life, Catron said.
"Students are in difficult learning conditions this semester. They might be on the couch at home, or don't have a room or bed at home," he said.
The information from the form goes into a spreadsheet to help Catron find similarities that can aid in making matches.
Catron sends introductory emails to each matched pair to explain why they were matched and detail their interests and similarities. Then he leaves it up to the buddies to communicate.
"I love doing this. It's like a puzzle, fitting two people together," he said.
Information by Kirk Johannesen, News at IU