(INDIANAPOLIS) – Eli Lilly is testing one of its treatments for rheumatoid arthritis to see if can help coronavirus patients.
The company has announced it will begin clinical trials this month on the drug baricitinib on patients in the U.S. who are hospitalized and diagnosed with the disease.
The U.S. Food and Drug Administration approved the use of baricitinib, which is marketed as Olumiant, in June 2018 for the treatment of adult patients with moderately to severely active rheumatoid arthritis.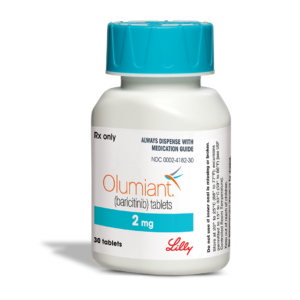 Patrik Jonsson, president of Lilly Bio-Medicines, told Inside Indiana Business that Lilly is collaborating with the National Institute of Allergy and Infectious Diseases (NIAID) to examine if the anti-inflammatory benefits of baricitinib seen in rheumatoid arthritis patients could have similar efficacy in advanced cases of COVID-19 patients.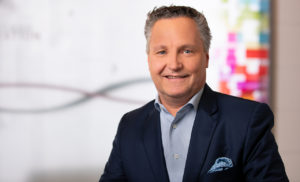 "That is the primary focus to really understand if we could provide relief for those patients who participate in it," Jonsson said. "If that could be confirmed, I think we'll probably consider different study setups as well."
Lilly said for the study, Baricitinib will be tested on the spectrum of hospitalized patients, from mild to moderate to severe cases, including those patients being ventilated.
"We have just made the commitment to do whatever we can through our scientific forces, overcome and combat the coronavirus. But it's amazing all of the initiatives that have been announced just over the last couple of weeks. So now, making this partnership with the NIAID, it's really exciting for us," Jonsson added.
Prior to his current role at the company headquarters in Indianapolis, Jonsson oversaw Lilly's central and southern European operations, including Italy and Spain. He lived in Italy for six years. In a country of 60 million people, nearly 20,000 have died from COVID-19. Spain has registered approximately 18,000 deaths, among its population of 46 million.
"I'm in almost daily contact with my friends both in Italy and in Spain," said Jonsson. "Whoever I'm talking to back there, they have someone that they are close to that is either severely ill or even having passed away as a result of this virus."
Lilly said testing will begin in the U.S. and it expects results within the next two months. Testing could also be expanded to locations in Europe and Asia.
The company said the medication is currently approved for use in over 65 countries, including the U.S.