(TERRE HAUTE) – Drew Peterson has been transferred to a new prison.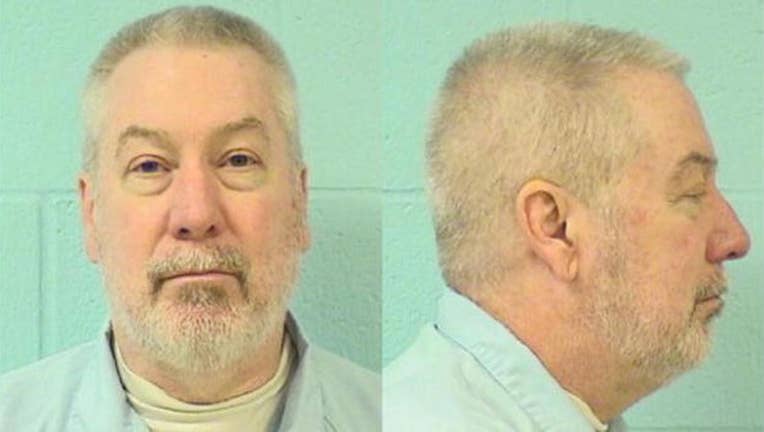 Officials confirm Peterson has been moved by the Federal Bureau of Prisons to a state facility. The department is not saying where he has been moved.
For the past two years, Peterson was being held at the federal prison in Terre Haute.
Peterson, a former Bolingbrook police sergeant, was found guilty in the murder of his third ex-wife named Kathleen Savio.
Savio was found drowned in a dry bathtub in March 2004. Despite the strange circumstances of her death and the fact that she and Peterson were in the midst of a tumultuous, allegedly violent divorce detectives with the Illinois State Police quickly determined she perished in a freak bathtub accident.
Peterson's fourth wife, Stacy Peterson vanished in October 2007.
When Stacy disappeared, the state police were forced to take another look at their investigation of Savio's death. When they did, they declared she was the victim of a homicide and arrested Peterson, charging him with her murder in May 2009. The case brought national attention.
The state police named Peterson the sole suspect in what they termed the "potential homicide" of Stacy Peterson, but have yet to charge him with harming her. She remains missing.
In 2016, Peterson was convicted of conspiring to have Will County State's Attorney James Glasgow murdered and received a 40-year sentence. Glasgow led Peterson's prosecution in 2012.
He was moved from the maximum-security prison in Menard, Illinois to Terre Haute Federal Correction Institute in 2017.
Not long after being moved he was attacked by another inmate in the prison's chow hall. The former cop's attacker wanted to sell Peterson's belongings on eBay. Peterson was hit with a food tray but was not badly hurt.
His new location has not been released for safety and security reasons.
The Federal Bureau of Prisons has Peterson listed as "released," said he left federal custody on Dec. 6.