(BLOOMINGTON) – Another record-breaking year of student participation in study abroad programs has once again demonstrated IU's commitment to providing a global education to its students.
IU Bloomington ranked sixth among U.S. institutions for the number of students studying abroad in 2017-18, according to the 2019 Open Doors Report on International Educational Exchange.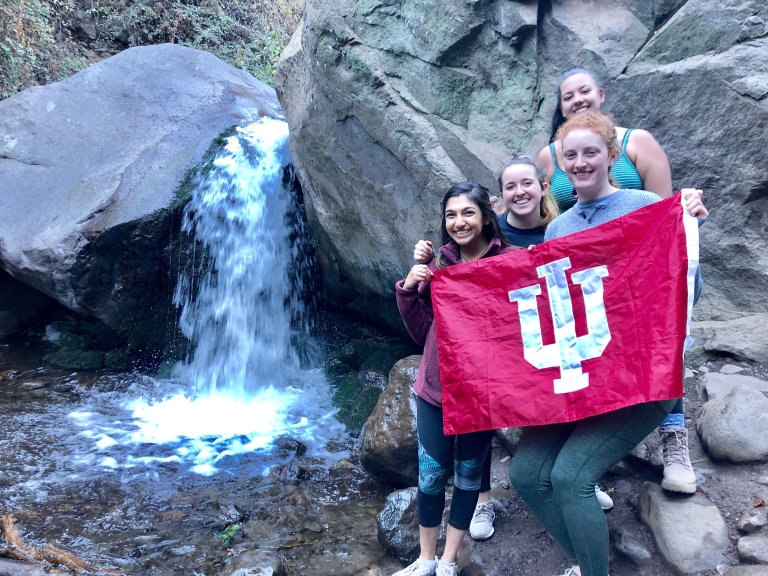 Last academic year, 3,044 IU Bloomington students studied abroad, an increase of more than 7 percent; study abroad increased 2.7 percent nationwide. Of those IU Bloomington students, 1,233 spent a semester abroad, ranking the campus third in the nation for mid-length study-abroad programs. These figures only reflect U.S. students; an additional 306 IU Bloomington international students also participated in study abroad programs. Today, about a third of IU Bloomington students have studied abroad by the time they have graduated.
At IUPUI, 578 students traveled outside the U.S. as part of their academic programs. These results reflect IUPUI's dedication to access and affordability for international education, which includes offering planning scholarships that help underrepresented populations and students with financial need prepare to study abroad early in their college career.