(BLOOMINGTON) – Indiana University has solid enrollment figures at campuses across the state, serving more Hoosiers than any other university. For its Bicentennial Year, Indiana University is again welcoming its largest freshman class in its history and its largest number of minority students.
For the third consecutive year, IU campuses set records for incoming beginner student populations with 16,162 students, including record classes at IU Bloomington (8,291) and IUPUI (4,295).
IU has set a new record for diversity this year with a total of 22,068 degree-seeking minority students — the third consecutive year that IU's student body has exceeded 20,000 degree-seeking minority students.
This year's enrollment includes record numbers of Hispanic/Latino and Asian American students, with IU Bloomington, IUPUI, IU East and IU South Bend all setting new highs for domestic minority students. IU Bloomington has seen record numbers of Hispanic/Latino, African American and Asian American students, with a total now of over 9,000 minority students — the most of any IU campus and representing a doubling of this number since 2007.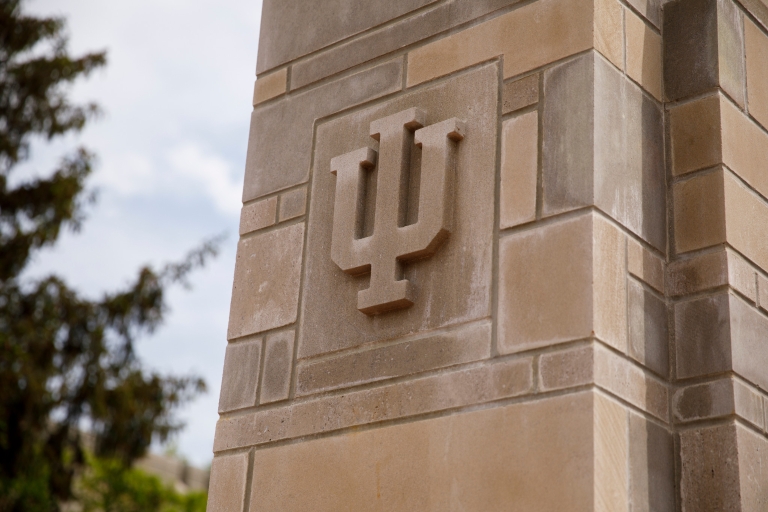 Total official enrollment was 90,754 degree-seeking students on seven campuses, a small decline of 0.8 percent from fall 2018. The students were enrolled in 1,176,043.5 credit hours. In total, IU now serves more than 111,000 students across the state when non-degree-seeking students are included — which includes thousands of high school students taking dual-credit courses — the largest number of any university in the state.
"At a time of heightened competition for the best students, Indiana University continues to be a highly sought college option, especially for Indiana residents," IU President Michael A. McRobbie said. "These figures are testament to our determined efforts to ensure that the quality education we offer is accessible and affordable for qualified students from all backgrounds. They also indicate the success of our work to make certain that our degree programs are relevant to the evolving needs of our students and our state's employers.
"We are especially proud of our record number of minority students, who make up more than a quarter of IU's total enrollment. This reflects our university's ongoing commitment to recruiting minority students, creating supportive and welcoming campus environments, and matching the growing diversity of our state."
IU Online continues growth
The university's highly successful IU Online program continues to grow. A record total of 31,254 students, representing more than a third of this year's student body and a 4.1 percent increase from fall semester 2018, are enrolled in at least one online class.
IU Online now offers 135 degree and certificate programs and over 2,500 courses from IU's seven campuses, all taught and developed by IU faculty. The number of students taking only online courses also grew to 8,768, or 9.4 percent of IU's enrollment.
Credit hours from online courses represent 13.1 percent of all credit hours at IU, more than a quarter (28 percent) of all credit hours on IU's regional campuses and over 10 percent of IU's tuition revenue.
Other numbers
Consistent with national trends, international student numbers are unfortunately down about 5 percent. Transfer numbers are also down slightly, reflecting the decline in enrollment at Ivy Tech Community College.
These figures were as of Sept. 2, the official IU census day for the fall semester.
Information, News at IU, https://news.iu.edu