(SULLIVAN CO.) – Things turned dangerous fast for Sullivan County deputies after they were asked to conduct a welfare check on Friday afternoon at a home at 478 West County Road 75 South.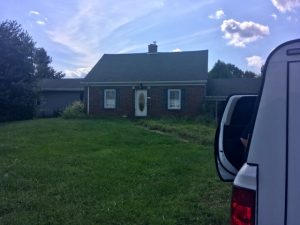 As deputies were stepping onto the front porch of the home, three rifle shots were fired from inside the home.
The man inside the residence later began firing rounds outside the home at Sullivan County Sheriff Clark Cottom and the other officer. Additional back-up officers arrived to assist at the scene.
The Terre Haute Police Department's Special Response Team was called in and County Road 75 south was closed, as police set up a perimeter around the home.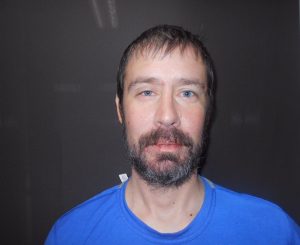 A short time later, 39-year-old Robert Shonkwiler came out of the house with his hands in the air and surrendered without incident.
Shonkwiler is facing preliminary charges of criminal recklessness with a deadly weapon and intimidation while armed with a deadly weapon.
Sullivan Cottom says a search of the residence turned up multiple loaded weapons and numerous fresh spent rifle casings.
Initially, police said they would use the Jake Laird Law, or the Red Flag Law, as it is better known to remove the weapons.
Now, they will not need to use the Red Flag Law to seize the weapons, since Shonkwiler is facing criminal charges.
The firearms will be seized as a result of those charges.