BLOOMINGTON – Studies conducted in several states compared farmers' market and grocery store prices on a small selection of items.
Among the conventionally-raised goods in one study, only eggs and potatoes were less expensive at the grocery store. And in that same study, every single organic item was almost 40 percent cheaper at the farmers' markets.
Fresh herbs will always be fresher, last longer, and be less expensive at your farmers' markets. Treat them like cut flowers, keep the stems in water, and store them in the fridge if your kitchen tends to be hot.
Stone fruits like peaches and plums as well as berries will always be better from the farmers' markets, and the sellers will be able to guide you on both use and storage. Tell them when you want to eat them, and let them help you pick the perfect fruit.
Delicate lettuces and greens are a great farmers' market choice, and fresh flowers will last longer than grocery blooms.
If you see specialty items, like morel mushrooms, Tropea onions, Rose Finn potatoes, black raspberries, garlic scapes, or ramps, those are hardly ever available in regular grocers, or at a serious premium with little quality guarantee. So, when you find them at the markets, buy them.
And sweet corn will just always be better from the farmer than anything you can find at grocers.
Stoll's Greenhouse is an Amish country greenhouse located in Montgomery, Indiana offering flowers, hanging baskets, planters, herbs, succulents, vegetables, seeds, mulch, pots, and seasonal items, such as mums and pumpkins and will be at Bloomington Community Farmers' Market on Saturday.
Twenty-four years ago, Galen and Donna Stoll's farm was just a hay field. They built their house and shed in 1996, and they started growing Fall crops in 1998.
Every year, they added vegetables, and fruit (including apples and berries), and bedding plants. Pictured here is proprietor Galen Stoll attending to a Market Customer.
Saturday's performance at the Farmers' Market features Nicholas Graham Hall
Songwriter-Singer, Nicholas Graham Hall embraces songwriting as an opportunity to tell a story in a couple of hundred words and a few chords.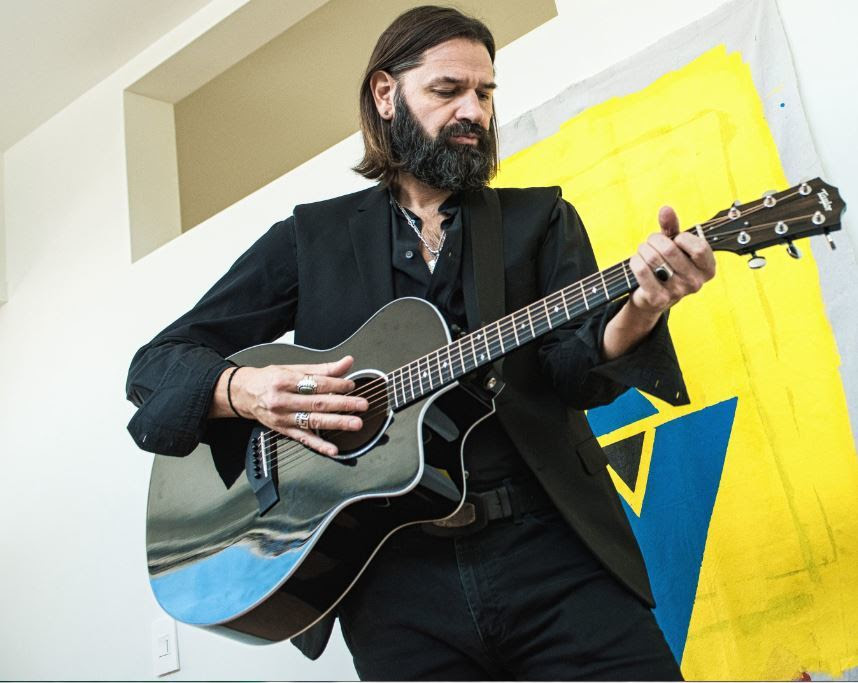 Words deliver the message and music delivers the mood. His songs are often autobiographical in nature, some are based on imaginary personas, while others express feelings about challenging issues like relationships, politics, and the environment.
Nicholas will be performing at the Market this Saturday, beginning at 10 a.m.
Mayor at the Market
Mayor at the Market is a community outreach program that invites Market-goers to interact with the mayor and various department heads from the City of Bloomington government.
From the arts to potholes – any city-related topic you are interested in is up for discussion.
From the Office of the Mayor, we're pleased to share that Director of Community Engagement, Mary Catherine Carmichael, and Communications Director, Andrew Krebbs will be greeting the public from 10 a.m. to 12 p.m. at this Saturday's Farmers' Market.
Farmers Market Advisory Council
The Farmers' Market Advisory Council represents Market vendors, customers, and food and beverage artisans.
The Council acts in an advisory capacity on policy matters relating to the Farmers' Market. The next Meeting is scheduled for Monday, September 19, from 5:30 p.m. until 7 p.m.