WEST LAFAYETTE – Thousands of Purdue University students set out on life-changing journeys several years ago, taking their small steps across the campus during Boiler Gold Rush orientation. And thanks to their persistent pursuit together, ever innovating in the midst of a global pandemic, they will gather on Dec. 18 and 19 at Elliott Hall of Music to celebrate their graduation and next giant leaps into the world.
Eligible to participate in the three ceremonies are 2,661 candidates, which includes 1,573 undergraduates, 729 master's, 348 doctoral, and 11 professional program students. Also participating in the ceremonies will be 29 alumni who were not able to participate in previous commencement ceremonies nine; baccalaureate, seven masters, and 13 doctoral alumni.
The first commencement will start at 9:30 a.m. on Dec. 18 and include candidates from the colleges of Agriculture, Education, Engineering, and Liberal Arts. The 2 p.m. commencement will include candidates from the colleges of Health and Human Sciences, Pharmacy, Science, and Veterinary Medicine, the Krannert School of Management, and Purdue Polytechnic Institute.
The third commencement ceremony will start at 9:30 a.m. on Dec. 19 and feature all Ph.D. candidates.
Keith J. Krach, Purdue alumnus, former U.S. undersecretary of state, and former chairman of the Purdue Board of Trustees, will be the keynote speaker at the Dec. 18 ceremonies. Randy Roberts, Distinguished Professor of History and 150th Anniversary Professor at Purdue, will keynote the Ph.D. ceremony.
Krach is a businessman, Silicon Valley innovator, philanthropist, and public servant. He has brought transformational leadership to multiple sectors, including robotics, engineering, commerce, education, philanthropy, economic statecraft and even the way people sign. He most recently served as undersecretary of state, leading United States economic diplomacy and having the rare distinction of being unanimously confirmed by the U.S. Senate.
Krach served as DocuSign chairman and CEO for 10 years; Ariba co-founder, chairman, and CEO; chairman of Purdue's Board of Trustees; Angie's List board chairman; co-founder and chief operating officer at engineering software leader, Benchmark Capital's first entrepreneur-in-residence; and international president of Sigma Chi fraternity. Among his honors, he was selected as 2000 EY National Entrepreneur of the Year; 2019 Harvard Business School Leader of the Year, and youngest-ever vice president of General Motors Corp. Krach holds a bachelor's degree and an honorary doctorate in industrial engineering from Purdue and an MBA from Harvard.
Randy Roberts was the 2015-16 Charles Boal Ewing Chair of Military History at the U.S. Military Academy. In addition to winning the Charles B. Murphy Outstanding Teaching Award at Purdue, he received the Carnegie Foundation for the Advancement of Teaching Indiana Professor of the Year and was a 2022 finalist for the Robert Foster Cherry Award for Great Teaching, given by Baylor University. He specializes in military history, sports history, and popular culture.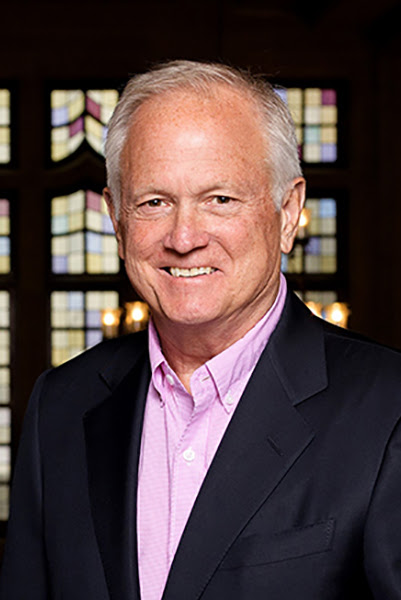 Roberts is also an award-winning, best-selling author. He has won several national book awards and has been nominated for a Pulitzer Prize four times. One of his more recent books, co-authored with Johnny Smith and titled "Blood Brothers: The Fatal Friendship Between Muhammad Ali and Malcolm X," has been made into a Netflix documentary. Roberts has served frequently as a consultant and on-camera commentator for PBS, HBO, and the History channel. Two of the documentaries he was featured on won Emmy Awards.
Student responders also will participate in the ceremonies. The Division I responder is Austin B. Berenda, a student in the College of Agriculture from Earl Park, Indiana. He is receiving a Bachelor of Science in agricultural economics, with a minor in political science and a concentration in quantitative analysis with distinction. The Division II responder is Anusha KV Lakshmi Dharmavathi, a student in the College of Health and Human Sciences from Ashburn, Virginia. Dharmavathi is receiving a Bachelor of Science from the HHS Honors program in biomedical health sciences with minors in biological sciences and dance.
Tickets are required for admission to Elliott Hall of Music. Doors will open 90 minutes before each ceremony. All attendees will need to have any bags checked at the door for entry into the hall of music. Per Protect Purdue guidelines, masks will be required for anyone attending Purdue's commencement ceremonies Dec. 18-19. Additional information is available on the Winter 2021 Commencement page.
The commencement exercises will be livestreamed.
Information: Matthew Oates, oatesw@purdue.edu, @mo_oates
Source: Christine Pass, dehahn@purdue.edu