WEST LAFAYETTE — Purdue University Global students Sharon Dvoran and Mary Esham share a common aspiration to help others. The adult learners are pursuing bachelor's degrees in nursing and psychology, respectively.
On Thursday (Aug. 26), the two were named recipients of the second annual Betty Vandenbosch Leadership Scholarship, which recognizes the former Purdue Global chancellor. Both Dvoran and Esham will receive a $2,500 scholarship.
"The women who are this year's recipients both have the grit and determination to succeed as leaders in their chosen fields, and they will improve their communities through their commitment to others," Vandenbosch said.
Dvoran, from Rudolph, Wisconsin, works as a registered nurse telehealth coordinator. She has an associate degree in nursing and will earn her bachelor's degree in September.
"I've been working on my bachelor's degree for years," Dvoran said. "Life got busy, and I took lots of breaks. It has been a long journey. I came to Purdue Global with five classes to finish. It was important to me to be a role model for my daughter and complete college.
"Everyone at Purdue Global has been amazing to work with and so kind. We have so many resources available to us. I tell everyone how great it is. It has been nice to be able to finish my degree online while living in a rural area."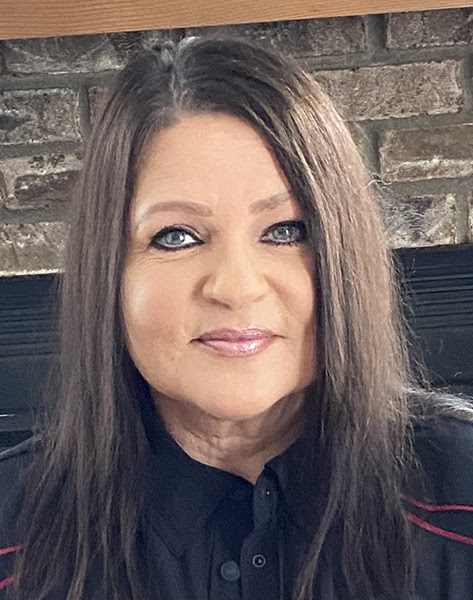 Esham, from Bargersville, Indiana, previously worked as a certified welder and robotics engineer. Now, she wants to give back as a clinical psychologist.
"I want to inspire others who need to overcome their troubles," says Esham, who is on track to earn her bachelor's degree in January. "I came from humble beginnings, and it would be a shame not to use those experiences to benefit others.
"Purdue has a prestigious name, and I wanted to be a part of it. My degree will speak for itself. The professors are awesome. They recognized my critical thinking and my life experience."
Both Dvoran and Esham also possess similar leadership attributes that focus on positivity and inclusivity.
"The leadership qualities that I possess to support positive changes in our complex, diverse society are being positive, enthusiastic, having an open mind, and having integrity," Dvoran said. "I think a good leader knows that when you involve and welcome a diverse group of opinions, you have better ideas and outcomes."
Esham also is a proponent of cultural competency training.
"To make sure that each member of my team is treated with respect, everyone will know what appropriate behavior expectations are," Esham said. "In addition to valuing individual differences and maintaining cultural competency, I possess the fundamental belief that all people deserve equality and equity."