WASHINGTON – A Bloomington man was taken into custody after the Washington Monument was vandalized with red paint late Tuesday, authorities said.
Shaun Ray Deaton, 44, of Bloomington, was arrested at 7:30 p.m. on charges of trespassing, tampering, and vandalism, the National Park Service said in a statement.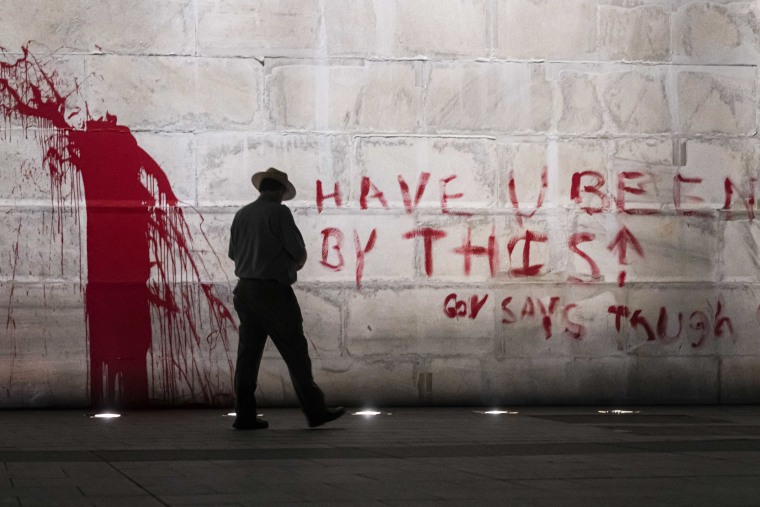 "This is an initial criminal charge and, as the investigation continues, there may be additional charges," the agency said.
The document states Deaton told police he had planned the act "for a while" and traveled from Indiana to D.C. within the last week.
"Deaton also stated there would be more to come in the future but would not specify further," according to an arrest affidavit filed in court Wednesday.
Deaton did not tell investigators why he committed the crime.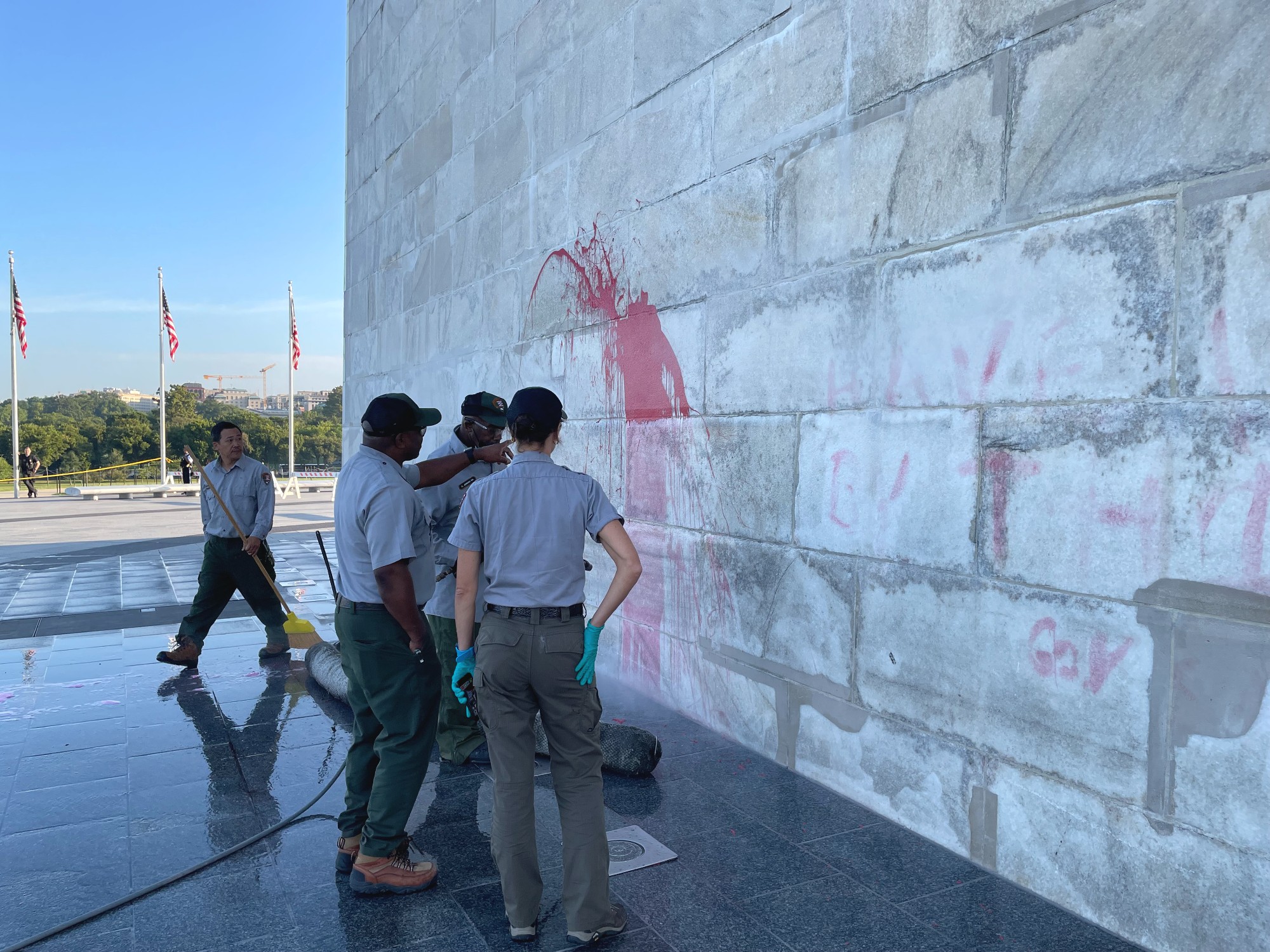 Deaton was holding a paintbrush and had red paint on his pants when officers approached and handcuffed him on the National Mall on Tuesday night. Police said they found a can of red paint next to him.
Crews spent Wednesday removing the top layer of paint, and say the stone will be treated with a cleaning product. The damage is estimated at over $1,000, according to a court document.
Deaton pleaded not guilty in D.C. Superior Court on Wednesday to a destruction-of-property charge and was released and ordered to return for a hearing on October 11. The judge ordered him to stay away from the area around the Washington Monument.