WESTFIELD – The Indiana Farm Equipment and Technology Expo in partnership with the Indiana State Department of Agriculture (ISDA) will host an agricultural career fair as part of its annual Expo in December.
The one-day event will give Indiana agribusinesses the chance to interview potential candidates for their open positions. It will also expose those not familiar with careers in agriculture to the opportunities there are in this field.
The career fair will take place on Thursday, December 15, from 9 a.m. until 1 p.m. at the Grand Park Event Center in Westfield, IN where the Expo is being held.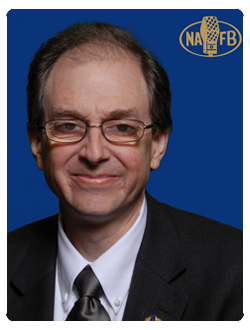 "Labor is one of the biggest challenges facing Hoosier ag companies today," said Gary Truitt, President of the annual Expo. "Many of our exhibitors have multiple openings for a wide variety of positions." Many of these positions require mechanical, computer, and electronic skills; but there are also many on the service side as well. Familiarity with agriculture and farming is not always needed; and, in many cases, training is provided.
"Agriculture contributes more than $31 billion to the Hoosier economy, so it's critical that we help the Hoosier ag industry find staff," said Lt. Gov. Suzanne Crouch, who also serves as Indiana's Secretary of Agriculture and Rural Development. "We are happy to partner with Hoosier Ag Today to help attract people into this vital industry."
Indiana State Department of Agriculture Director Bruce Kettler went on to say, "This career fair will be an amazing opportunity for anyone looking for a new career or to continue their career in agriculture. We know that labor is an issue statewide and especially within certain agriculture sectors. I am excited for Hoosiers and agri-businesses to benefit from this unique career search opportunity," Kettler added.
A special room just off the Expo trade show floor will be set up with representatives from a large number of companies willing to talk with prospective applicants. Those attending the career fair can also visit the Expo to gain further exposure to the careers possible in the industry of agriculture. There is no cost of admission to the career fair, and the Expo and parking at Grand Park are free. The Grand Park Event Center is located at 19000 Grand Park Blvd, Westfield, IN 46074. The Indiana Farm Equipment and Technology Expo will run from December 13 – 15. Expo hours are 9am -4pm on Tuesday and Wednesday and 9am- 3pm on Thursday. For more information, visit indianafarmexpo.com.
Companies interested in participating at the Ag Career Fair should contact Gary Truitt at gtruitt@hoosieragtoday.com  Priority will be given to companies exhibiting at the Expo. Other companies may participate if space is available.  Companies interested in exhibiting at the expo should contact Toni Hodson at Toni Hodson at thodson@midcountrymedia.com.