WEST LAFAYETTE – The Purdue Global School of Nursing has donated surplus medical and nursing supplies from its former campus facility in Des Moines, Iowa, to Des Moines Area Community College (DMACC).
Andrea Hughes, who oversees the adult-gerontology acute care nurse practitioner program for Purdue Global, worked to find a suitable recipient of the equipment. Among the items donated were manikins, catheterization kits, sutures, forceps, needles, tubes, vials, gloves, and pads.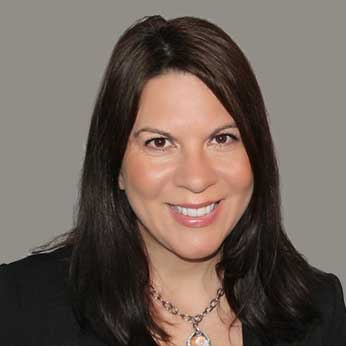 "We are proud to collaborate with our nursing colleagues at Des Moines Area Community College to support their efforts as they prepare and educate nursing students," said Melissa Burdi, Purdue Global vice president and dean of the School of Nursing. "Together, we are supporting nursing education and building the much-needed nursing pipeline."
According to John Hadley, DMACC professor, and surgical technology program chair, the donated items will help several of the school's health and sciences departments.
"The DMACC simulation center, emergency medical services, surgical technology program, and nursing program all greatly appreciate the donation and will benefit from the generosity provided by the Purdue Global School of Nursing," Hadley said.
Purdue Global has strong ties to the Des Moines area and the state of Iowa, highlighted by simulation partnerships with Dallas County Hospital in Perry, Iowa, and UnityPoint Health – Jones Regional Medical Center in Anamosa, Iowa.
About Purdue Global
Purdue Global delivers personalized online education tailored to the unique needs of adults who have work or life experience beyond the classroom, enabling them to develop essential academic and professional skills with the support and flexibility they need to achieve their career goals. It offers personalized paths for students to earn an associate, bachelor's, master's, or doctoral degree, based on their work experience, desired pace, military service, previous college credits, and other considerations – no matter where they are in their life journey. Purdue Global is a nonprofit, public university accredited by the Higher Learning Commission. It is affiliated with Purdue University's flagship institution, a highly ranked public research university located in West Lafayette, Indiana. Purdue University also operates regional campuses in Fort Wayne and Northwest Indiana, as well as serving science, engineering, and technology students at the Indiana University-Purdue University Indianapolis (IUPUI) campus. For more information, visit https://stories.purdue.edu/purdue-global/.
Information: Tom Schott, tschott@purdue.edu
Sources: Melissa Burdi, Dee McNamaraJohn Hadley