WASHINGTON – Washington Police arrested a Washington man on drug and other charges Saturday during a traffic stop on West VanTrees near NW 15th Street.
Police say 41-year-old Roger Brooks attempted to flee on foot and resisted officers.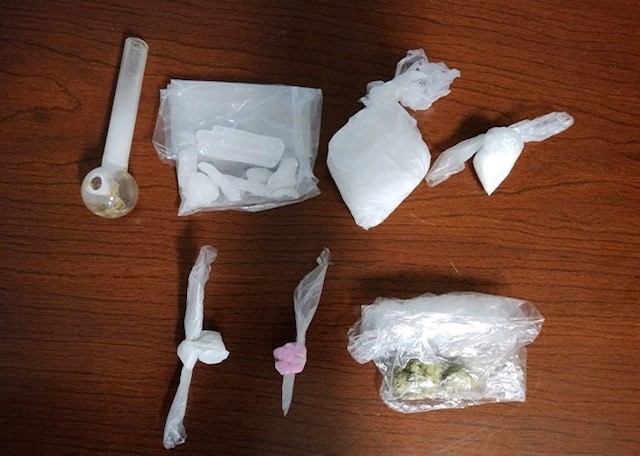 After a brief struggle, Brooks was placed in cuffs.
During a search, police found more than 40 grams of meth, pills, marijuana, drug paraphernalia, cash and nearly two grams of heroin.
Brooks was transported to the Daviess County Security Center on charges of dealing and possession of meth, possession of a controlled substance, resisting arrest, and battery on a public safety officer.
He is being held without bond in the Daviess County Security Center.