LAWRENCE CO. – Beginning today weather permitting, RejuvTec Inc. will begin a pavement preservation program by treating roads with Reclamite®.
Reclamite® is a rejuvenating fog seal, that will be applied to the below-listed streets and roads in Lawrence County.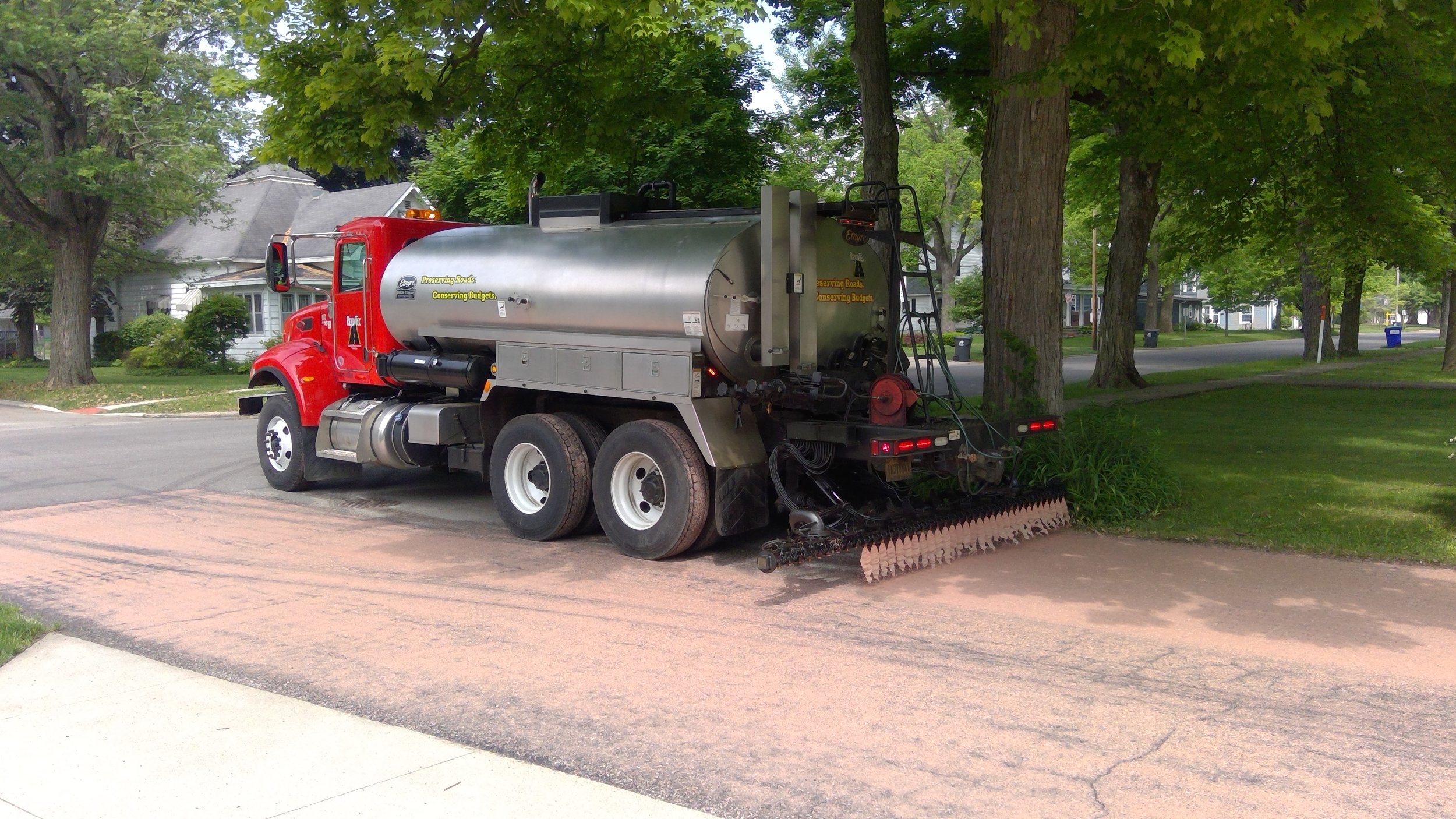 RejuvTec will be working from 7:00 a.m. until 5:00 p.m. on these roads.
Reclamite ™ Application Process:
Traffic and all parked vehicles must be off the scheduled roadway by 7:00 a.m.
The contractor will close the road to apply the Reclamite ™ treatment.
Sand will be applied and the road will then be cleared for traffic. Do not drive on the road until after the sand has been applied because the road will be slick and oil can get on vehicles.
To reduce the chance of residue on vehicles, keep speed to a minimum for several days.
Signs will be posted regarding No parking and dates.
You should see traffic control with some lane restrictions, and minimal disruption to traffic in the following areas.
County Road 250 East, south of the Bedford City limits to Palestine Road
Tripleton Pike from State Road 54 to West County Road 250 North
Cobb Lane from State Road 54 to Springville Judah Road
Springville Judah Road from Popcorn Road to Harrodsburg Road
East County Road 500 South from US 50 to South Old Palestine Road
Rabbitsville Road, from East County Road 500 South to the Mitchell City limits
Dixie Highway from US 50 to US 50
Lawrenceport Main from East County Road E 900 South to Lawrenceport Road
North County Road 200 East from State Road 58 to the bridge
Ramsey Ridge Road from North County Road 200 East to Gilgal Road
Erie Road from State Road 446 to Shawswick Station Road
Tunnelton Road from the Bedford City limits to East County Road 250 South
Reclamite ™ is an asphalt rejuvenating emulsion that restores the asphalt pavement back to its proper chemical balance, improves flexibility, eliminates cracking and potholes, reduces road fatigue, and slows the oxidation process.
This penetrating maltene replacement technology process is designed to extend the life of newly constructed pavement, and for corrective maintenance on deteriorated pavements to preserve roads in their current condition, delaying deterioration and more costly treatments.
An applicator truck sprays the Reclamite ™ on the asphalt surface. The emulsion goes down pink and penetrates the asphalt and changes color in about 15-30 minutes depending on temperature and other factors.
A light coating of sand is then applied to absorb any material left over and reduce tracking of the material. Although odorless, during the application process, pets and children should not be allowed on the street. All vehicles, traffic, and parked cars must be off the streets that will be treated by 7 a.m.
The contractor will close the street and apply the rejuvenator with a fog seal application.
Reclamite ™ is a petroleum maltene-based treatment and will temporarily darken the pavement. If residue gets on driveways, wash it with water or it will wear off in two to six weeks. If residue gets on a vehicle, wash it immediately with soap and water or use a mild solvent remover such as Bug and Tar Remover, WD-40, etc.