WEST LAFAYETTE — A partnership with Purdue Global will offer first-rate educational opportunities to Stewart Memorial Community Hospital (Lake City, Iowa) staff and their family members with tuition reductions.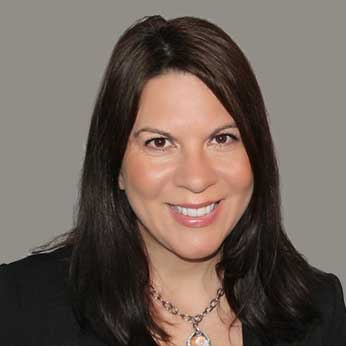 "Purdue Global is committed to helping our health care partners like Stewart Memorial Community Hospital encourage educational and professional growth in their staff," said Melissa Burdi, Purdue Global vice president and dean of the School of Nursing. "As an excellent health care setting for central Iowa, we know the importance of online college programs for staff and family members, and we are committed to offering excellent academic education to Stewart Memorial."
The Purdue Global School of Nursing offers an associate degree program, RN-BSN, six Master of Science in Nursing specialties, and Doctor of Nursing programs. Additional Purdue Global offerings include business, criminal justice, human services, and psychology, among others. The partnership does not include Concord Law School, aviation, or Excel track programs.
Stewart Memorial Community Hospital staff and immediate family members (spouse, domestic partner, children, siblings, and parents) will be afforded a 20% tuition reduction for undergraduate programs, a 14% reduction for graduate programs, and a 10% reduction for doctoral programs.
"At Stewart Memorial Community Hospital and Clinics, we are excited to begin the partnership with Purdue Global," said Ann Lengeling, chief nursing officer. "We pride ourselves on providing additional growth opportunities for our staff, and this relationship enhances our ability to do so."
Purdue Global has similar partnerships with Continuum Pediatric Nursing Services, York (Nebraska) General, Columbus (Nebraska) Community Hospital, UnityPoint Health – Cedar Rapids, the Wellness Council of Arizona, Quality Living, Inc., and Kearney Regional Medical Center.
About Purdue Global
Purdue Global delivers personalized online education tailored to the unique needs of adults who have work or life experience beyond the classroom, enabling them to develop essential academic and professional skills with the support and flexibility they need to achieve their career goals. It offers personalized paths for students to earn an associate, bachelor's, master's, or doctoral degree, based on their work experience, desired pace, military service, previous college credits, and other considerations – no matter where they are in their life journey. Purdue Global is a nonprofit, public university accredited by the Higher Learning Commission. It is affiliated with Purdue University's flagship institution, a highly ranked public research university located in West Lafayette, Indiana. Purdue University also operates regional campuses in Fort Wayne and Northwest Indiana, as well as serving science, engineering, and technology students at the Indiana University-Purdue University Indianapolis (IUPUI) campus. For more information, visit https://stories.purdue.edu/purdue-global/.
About Stewart Memorial Community Hospital
Stewart Memorial Community Hospital (SMCH) is a 25-bed critical access hospital, which includes acute and skilled care. SMCH also provides a wide variety of outpatient diagnostics services, 24-hour emergency room coverage, ambulatory surgery, rehab services, and nutritional services. More important than the size of the hospital is the depth and quality of our staff. They stand ready to improve and adapt their skills as innovations and new treatments are introduced. The hospital currently employs 250 dedicated people. The hospital is governed by a nine-member-elected board of trustees. Whether you are being cared for in our hospital, clinic, emergency department, or any of our outpatient departments, we strive to provide you with coordinated care and exceptional experiences. You will find dedicated and well-qualified medical providers, nurses, health care team members, and volunteers committed to providing quality health and wellness for you and your family.
Information: Purdue Global: Tom Schott, tschott@purdue.edu, Stewart Memorial: Jesse Underwood, junderwood@stewartmemorial.org
Sources: Melissa Burdi and Ann Lengeling