SEYMOUR – Five people were arrested in Seymour Tuesday morning after a disturbance involving a gun.
According to Seymour Police Department reports, officers responded at 12:24 a.m. Tuesday to the area of North Broadway and Ninth streets. Police talked to witnesses who said they were looking for a stolen bicycle and went to a home on North Broadway Street. An argument broke out and a gun was displayed. The gun was then taken back inside a residence.
After obtaining a search warrant, officers entered the home to look for the weapon and found drug paraphernalia. A second search warrant was issued to look for drug evidence.
Police recovered the weapon, as well as meth, marijuana, pills, and drug paraphernalia.
Police arrested 31-year-old Eduin F. Recarte, of Seymour, on preliminary charges of criminal recklessness with a deadly weapon, pointing a firearm, being an illegal alien with a firearm, and visiting a common nuisance.
Also arrested was 33-year-old Israel J. Jimenez-Santiago, of Seymour, on charges of being an illegal alien with a firearm, possessing meth, a controlled substance, unlawful possession of a syringe, and possession of drug paraphernalia, and visiting a common nuisance.
Police arrested 41-year-old Derek A. Inman and 25-year-old Karley Elsner on charges of maintaining a common nuisance, possession of meth, possession of marijuana, and unlawful possession of a syringe.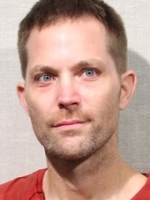 Inman is also charged with possession of a controlled substance.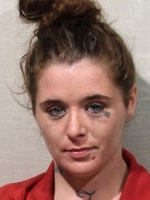 Police arrested 30-year-old Omar E.T. Salvador, of Seymour, on a charge of operating a motor vehicle while never receiving a driver's license.
Police say the immigration statuses of Recarte, Jimenez-Santiago, and Salvador are currently under investigation.