GREENWOOD – Greenwood Police Chief Jim Ison says a shooting at the Greenwood Park Mall Sunday was stopped by a Seymour man who returned fire, killing the suspect 20-year-old Jonathan Sapirman of Greenwood.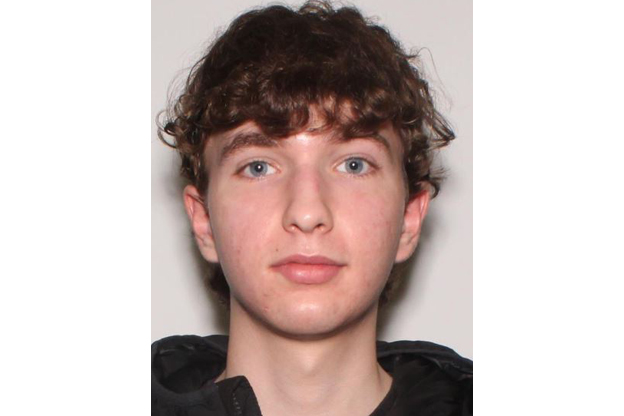 Sapirman had a juvenile record but no criminal history as an adult.
The Johnson County Coroner identified the shooting victims as Pedro Pineda, 56, of Indianapolis; his wife, Rosa Mirian Rivera de Pineda, 37; and Victor Gomez, 30, of Indianapolis.
A 22-year-old woman and a 12-year-old girl were also injured. Their identities were not released. The girl suffered a graze wound and was treated and released. The woman remains hospitalized as of Monday.
Chief Ison said the quick thinking of 22-year-old Elisjsha Dicken who was willing to take a human life to save others and Ison called his actions "nothing but heroic".
"The real hero of the day is the citizen who was lawfully carrying a firearm in that food court, and was able to stop the shooter almost as soon as he began," said Ison. "I am 100% certain that many more people would have died if it wasn't for his heroism."
Surveillance video shows Sapirman entered the mall at 4:54 p.m. and went straight to the restroom, where he remained for over an hour before exiting to fire the first shots from a Sig Sauer M400 rifle. Police aren't sure why he spent so much time there but said they believe he was preparing himself for the shooting. They said he had two more guns and multiple magazines with hundreds of rounds of ammunition.
The shots continued in the mall's food court for two minutes before Sapirman was fatally shot by an armed civilian identified as Elisjsha Dicken of Seymour.
"We're very thankful for a young 22-year-old man who stopped this violent act," Greenwood Mayor Mark Myers said. "This young man, Greenwood's good Samaritan, acted within seconds, stopping the shooter and saving countless lives."
Investigators recovered 24 rounds fired from the M400 rifle and 10 rounds from Dicken's handgun.
Investigators have not determined a motive for the shooting. Ison said there was no evidence as of Monday to suggest the victims were targeted in any way. And those who knew Sapirman said there was no indication that he was planning the attack.
The FBI recovered a cell phone and a laptop that Sapirman attempted to destroy. Investigators are still working to access information on the devices. The phone was found submerged in a toilet at the mall. The laptop and a can of butane were found in an oven set to a high temperature at Sapirman's apartment.