EDWARDSPORT– It took 14 fire trucks, 60 firefighters, and more than 80,000 gallons of water to extinguish a fire in Edwardsport.
The fire was reported at 9 p.m. on Tuesday at an old lumber yard on First and Albert streets which has been converted to a salvage yard.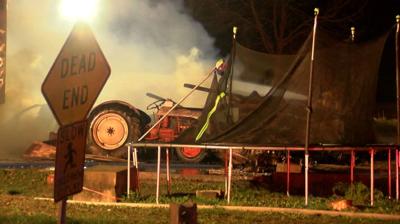 Witnesses say they heard explosions and that the fire spanned 14 structures.
Fire officials say it took about 5 hours to extinguish the flames. Crews left the scene around leaving at 2:30 a.m. Wednesday morning.
No injuries have been reported and there is no word how much damage the blaze left behind.