(BLOOMINGTON) – The beauty and variety of Indiana University Bloomington's outdoor spaces will become an even more prominent piece of the campus experience this year, with safe and physically distant environments being a key part of adjusting to COVID-19 life.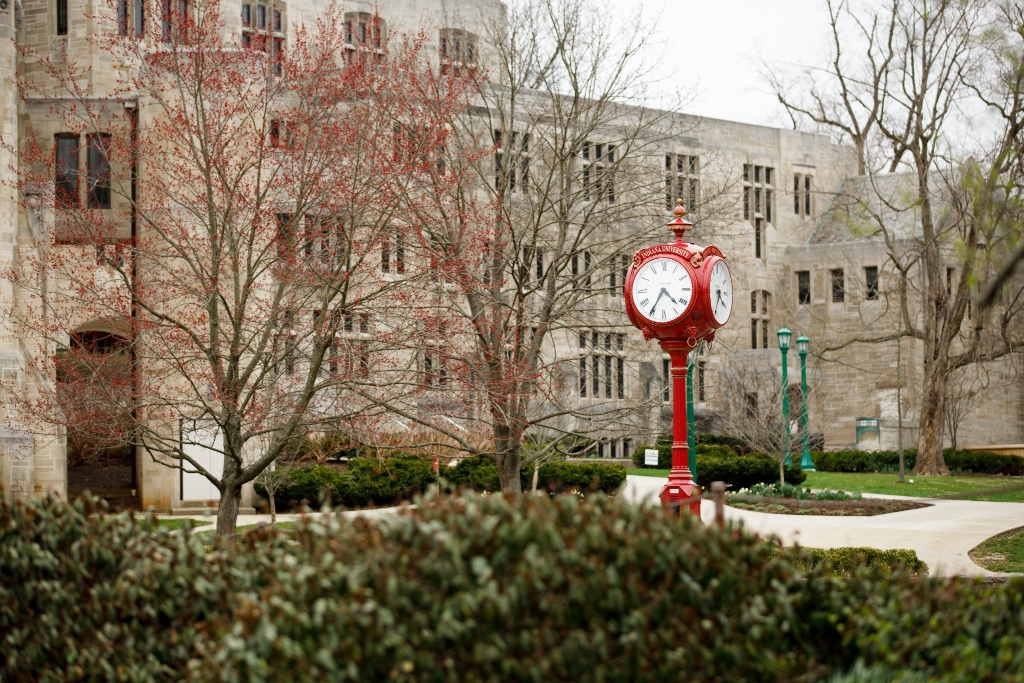 IU Auditorium is launching Open Air Venues during the fall semester, providing opportunities and locations for campus departments and student organizations to present a variety of events.
All over campus, from 17th Street to Third Street and Jordan Avenues and several points in between, designated outdoor spaces can be reserved for various types of programming, including fine and performing arts, popular entertainment, civic and community engagement, health and wellness, and athletic-related events. Venues are categorized as either daytime and casual Campus Corner locations or more formal Performance Hub destination locations.
The Campus Corner venues are the most informal, established along student paths and capable of being equipped with a small stage and simple canopied truss. Meant to be used for casual programming during class breaks and other high-traffic times, these venues include Woodburn clock, Jacobs East Studio Lawn and Metz Bicentennial Grand Carillon.
At the other end of the venues spectrum, Performance Hub locations have greater infrastructure to accommodate staged performances. Among these venues are Prebys Amphitheater, Kinsey Hollow and the Hamilton Lugar School South Lawn.
IU Auditorium is coordinating booking, staffing, and execution of events at all locations. Open Air Venues can now be reserved by academic and campus departments.
To learn more, visit the Open Air Venues webpage.
Information by John Schwarb at News at IU Bloomington.