(BLOOMINGTON) – The popular Hoosier 2 Hoosier public sale, originally planned for August, has been canceled because of the COVID-19 pandemic.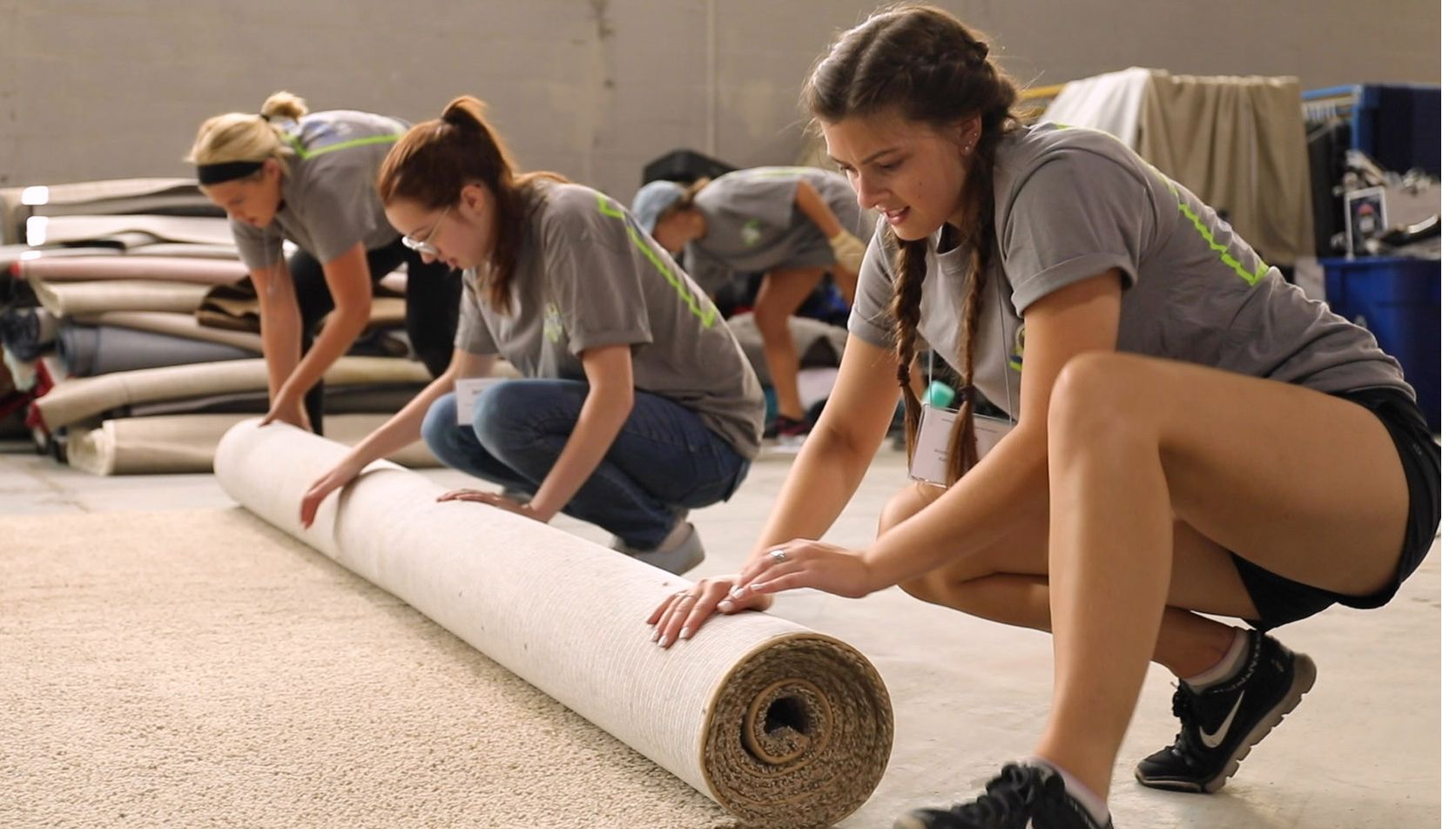 Hoosier 2 Hoosier is an annual reuse program directed by the nonprofit Volunteer Associates, typically culminating in the sale the Saturday before classes begin. It diverts reusable items created during the transitional movement of students by selling collected items to the public and typically attracts thousands of potential buyers. This year, though, the items are being donated to local nonprofit organizations.
"Soon after the pandemic began to be felt here, Volunteer Associates realized that there was no way we could expect to hold an in-person, indoor sale for about 3,000 people in August, as we had in the past," said Marjorie Hershey, Volunteer Associates president and IU professor emerita of political science.
Steve Akers, Residential Programming and Services' associate director for environmental operations, posted signs inviting dorm residents to donate belongings to H2H, as usual, and many did, Hershey said.
From June 29 to July 7, about 30 volunteers gathered items that could be used by the Shalom Center/Crawford Apartments, Middle Way House, and the animal shelter. Representatives of eight other nonprofits — Teachers Warehouse, Monroe County Humane Association, St. Vincent de Paul, New Hope Family Shelter, Habitat ReStore, a Boy Scout troop, Monroe County United Ministries and new nonprofit helping victims of domestic violence – also retrieved carloads of needed materials. Goodwill took what was left.
Items that students left behind in the dorms will be available to nonprofits once they are approved for release, Hershey said.
Because there won't be a public sale, H2H is unable to collect materials directly from the public, but the public can donate items directly to local nonprofits, Hershey said.