(UNDATED) – The fourth phase of Indiana University's plan for reducing deferred maintenance at its regional campuses, as well as a renovation of the IU Innovation Center at IUPUI, were approved by the Indiana University Board of Trustees at the Facilities and Auxiliaries Committee meeting Dec. 5 on the IU East campus in Richmond.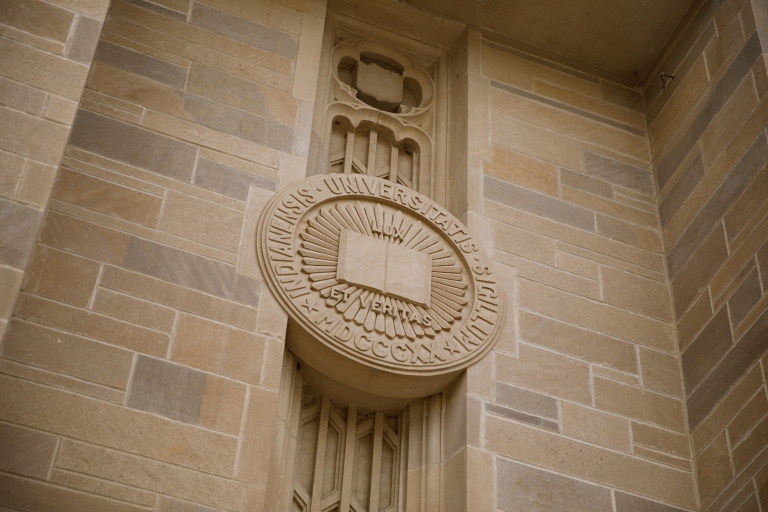 Vice President for Capital Planning and Facilities Thomas A. Morrison presented the requests.
As part of the continuing effort to reduce IU's deferred maintenance backlog, the university has implemented phased requests to the state of Indiana for repair and rehabilitation projects on the regional campuses.
Phase I was implemented as part of the 2013-15 Capital Appropriation Request, to be followed by additional requests for each of the 2015-17, 2017-19 and 2019-21 biennia. The Phase IV request for 2019-21 includes projects on four of IU's regional campuses — Kokomo, Northwest, Southeast, and South Bend — totaling $8.1 million and funded by state appropriations.
As part of the Regional Campus Deferred Maintenance Phase IV project, the IU Kokomo Main Building will receive façade repairs and roof replacement.
At IU Northwest, windows, classrooms and plumbing renovations will be performed at Marram Hall, Hawthorn Hall, and the Anderson Library/Conference Center.
The Physical Sciences Building at IU Southeast will receive infrastructure, classroom and lab renovations while the Life Sciences Building will receive roof repairs and replacement.
Finally, at IU South Bend, a third-phase renovation of Northside Hall will continue necessary improvements to that facility.
The trustees also approved a project to renovate the second floor and adjacent south parking lot of the IU Innovation Center in Indianapolis to house a biorepository facility. This renovation and related equipment will directly support Indiana University School of Medicine-funded National Institutes of Health research for the National Cell Repository for Alzheimer's Disease.
In addition to the interior renovations, the adjacent south parking lot will be renovated to accommodate one storage tank and an additional dedicated electrical generator while providing access to the facility for deliveries by larger, specialized vehicles.
IU President Michael A. McRobbie shared plans with the trustees for the new Luddy Center for Artificial Intelligence building, which will house a multidisciplinary initiative in artificial intelligence based in the Luddy School of Informatics, Computing and Engineering. The new initiative is being supported by a landmark $60 million gift — the second-largest private gift in IU's history — from IU alumnus and technology pioneer Fred Luddy.
The new center will bring together students, faculty, and staff engaged in pioneering work in AI, machine learning and related areas, while also enhancing interdisciplinary teaching and research collaborations.
The center will be northeast of the Luddy School, which opened its doors last year, and make up part of a proposed "mind, brain and machine quadrangle," which includes IU Bloomington's Multidisciplinary Science Building II, the Psychological and Brain Sciences Building and the newly named Myles Brand Hall.
Information from Beth Feickert is a capital planning project specialist for the IU Office of the Vice President for Capital Planning and Facilities from News at IU