(BLOOMINGTON) – Indiana Gov. Eric Holcomb will deliver the 2019 winter commencement address to Indiana University Bloomington graduates. The Bicentennial Year ceremony takes place at 10 a.m. Dec. 21 at Simon Skjodt Assembly Hall.
During the ceremony, IU will also confer honorary degrees, the highest academic honor IU can bestow, to two alumni: Dan Coats, former director of national intelligence and former U.S. senator; and Kumble Subbaswamy, chancellor of the University of Massachusetts Amherst and former dean of the IU Bloomington College of Arts and Sciences.
"Indiana University is very pleased to welcome Governor Holcomb to our campus to deliver our winter commencement address, and we find it especially fitting that he speak during this special IU Bicentennial Year celebration," IU President Michael A. McRobbie said. "A lifelong Hoosier, Governor Holcomb recognizes the power of a high-quality education to transform lives and develop a public-spirited citizenry.
"He has also been a great advocate for IU's and Indiana's shared mission to marshal university scholarship, research innovation and creative activity toward meeting the most important challenges facing our communities and our society. We are honored that such a strong partner and supporter of IU will share his insights with our graduates."
Holcomb is a U.S. Navy veteran who was elected the 51st governor of Indiana in 2016. Before that, he served as lieutenant governor and was an advisor to both Gov. Mitch Daniels and Sen. Dan Coats. Holcomb currently serves as the policy chairman of the Republican Governors Association.
He graduated from Pike High School in Indianapolis and Hanover College in southern Indiana. In true Hoosier fashion, he's a lifelong basketball fan and has shot and made a basket in all 92 of the state's counties.
Holcomb has received numerous awards since becoming governor, including IU's inaugural Bicentennial Medal in July. He was also honored as the International Center's 2018 International Citizen of the Year and received the 2019 Richard M. Fairbanks Circle of Hope Award and the 2019 Mira Trailblazer Award.
In Dan Coats and Kumble Subbaswamy, IU will honor and celebrate the achievements of two of its most distinguished alumni and public servants.
"We are extremely proud to award Dan Coats and Kumble Subbaswamy with honorary degrees in recognition of their exceptional careers, strong leadership, and dedicated service," McRobbie said. "Though they have vastly different backgrounds and experiences, both of these outstanding public servants share a commitment to maintaining our country's high standard of excellence in education and research and ensuring opportunities for students to engage in issues that matter to the communities we serve."
Coats represented Indiana in the U.S. House of Representatives from 1981 to 1989 and in the U.S. Senate from 1989 to 1999 and 2011 to 2017. Coats worked in President Trump's administration as director of national intelligence from 2017 to 2019.
Coats also served as an ambassador to Germany from 2001 to 2005, playing a critical role in establishing robust relations with German Chancellor Angela Merkel and in the construction of a new U.S. Embassy in Berlin.
In 2013, he keynoted ceremonies to inaugurate IU's Hamilton Lugar School of Global and International Studies and helped break ground for the school's eventual home.
A native of Jackson, Michigan, and a U.S. Army veteran, Coats is a graduate of Wheaton College and the IU Robert H. McKinney School of Law, where he was an associate editor of the Indiana Law Review.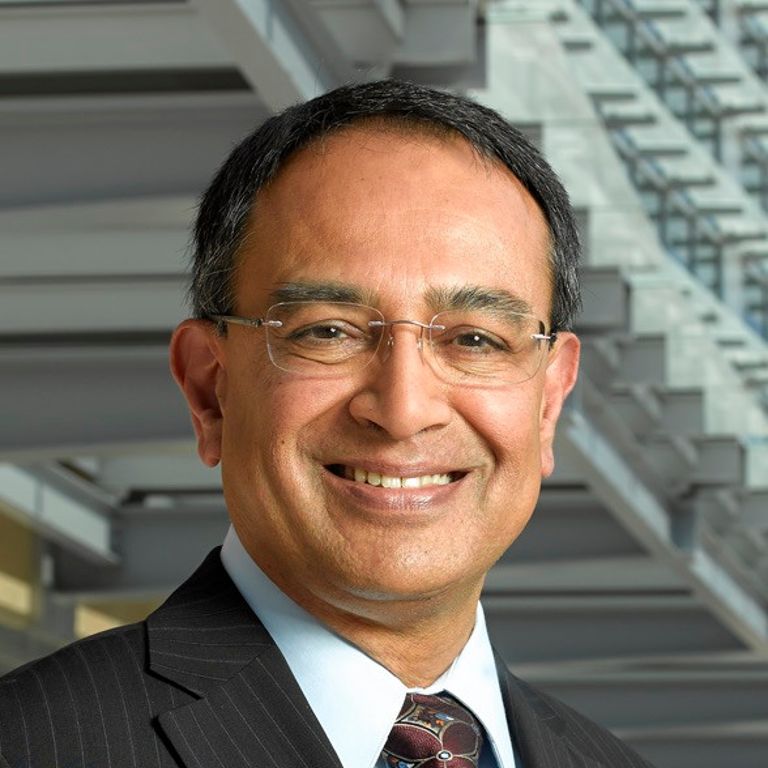 Subbaswamy is an IU alumnus who has a long career in university leadership. Before becoming chancellor of UMass Amherst in 2012, he served as provost at the University of Kentucky, dean of the College of Arts and Sciences at the University of Miami, and dean of the College of Arts and Sciences at IU Bloomington.
Subbaswamy earned a doctorate in physics from IU in 1976 and has received the College of Arts and Sciences Distinguished Alumni Award, IU Bloomington Provost's Medal and IU Foundation President's Medallion.
He was elected a fellow of the American Physical Society, the preeminent organization of physicists in the U.S., in 1989. He also serves as chair of the Board on Higher Education and Workforce of the National Academies of Science, Engineering, and Medicine.
Information – News at IU Bloomington – https://news.iu.edu/