DAVIESS CO. – The Indiana Department of Transportation announced lane restrictions for bridge work are scheduled to begin Wednesday, June 22nd on US 231 in Daviess County.
Crews will begin work on the bridge over First Creek which includes a thin bridge deck overlay and paving of the approach to the bridge.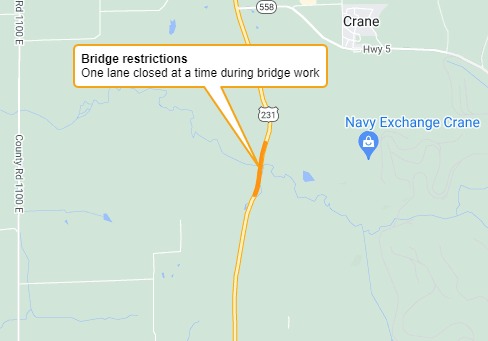 During the project, one lane will be closed at a time on US 231 between County Roads 1475 North and County Road 1525 North.
Southbound lanes will be closed first. Once completed, the northbound lane will be closed.
Work is expected to last through mid-July.