INDIANA – Today, the Indiana Republican Party announced the members of the second class of its nationally-recognized Indiana Republican Diversity Leadership Series, a seminar and leadership training program that will provide the preparation and resources needed to increase the engagement of minority Republican leaders throughout Indiana.
"With the success of our inaugural class, I'm beyond excited to welcome this outstanding group of Hoosiers to the Indiana Republican Diversity Leadership Series," stated Kyle Hupfer, chairman of the Indiana Republican Party. "With their vast range of experience, I know they'll dive right into the program and position themselves as leaders to make a real difference in their communities."
This class of 17 Hoosiers represents a wide range of backgrounds and communities across Indiana. Class members are from a multitude of counties, and their experience ranges from military, ministerial, and public service, to law, technology, entrepreneurship, nonprofit, finance, and beyond. 
The members of the 2022 class include: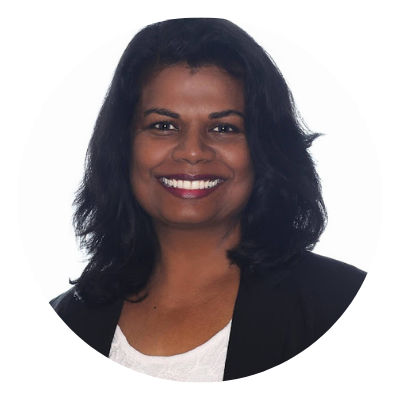 Magdalen Bergeron
Magdalen Bergeron is a real estate broker with F.C. Tucker Real Estate and a wife and mother of two adult sons. Magdalen immigrated from India 25 years ago. She is an active member of the Indianapolis Women's Council of Realtors, MIBOR, Indianapolis Tamil Sangam, and the Indiana Republican Party. She lives in Hamilton County.
Carlos Brooks
Carlos Brooks is the co-owner and co-founder of Growing Minds, LLC, a graduate of the University of Saint Francis, and a Fort Wayne native. While at Saint Francis, Carlos obtained a bachelor's degree in marketing and played football for the Saint Francis Cougars. For the last several years, he has been providing mentoring, coaching, and tutoring services to students in the community. Carlos' passion for learning and teaching continues to grow as he continues to provide educational services for students of all ages. He enjoys spending time with family and friends, and his family has played a key role in his development as a positive role model in the lives of students. Carlos wants to help children grow and see the value for learning and education. In his spare time, he spends time with his family, at the gym, or in the gardens, and has a love for all sports.
Philip Clay
Philip Clay is the director of investor relations for a real estate investing firm based in Indianapolis, Ind. His primary role is to introduce new and experienced investors to the Indiana real estate market, as well as assist in growing and expanding investor portfolios. 
Philip is from Plainfield, Ind., where he currently resides with his wife and son. He has a passion for working to create a better future for all, evidenced by his activeness in his community, including coaching and volunteering. Philip currently serves on the local board of zoning appeals and has been an active member of the Community Conversations Series, which helped create an open dialogue between the community and the Plainfield Police Department. Additionally, he is a board member of the newly founded nonprofit Feed Plainfield, where he serves as treasurer. He is a 2020 Graduate of the Plainfield Citizens Academy and of the 2019 PNC Leadership Series.
Philip played on the United States Football U19 National Team in 2012 and is the former U.S. Representative to the International Federation of American Football, a committee that was formed with the goal of making American Football an Olympic sport.
He is a member of the Central Indiana Real Estate Investors Association (CIREA) and a member of Camby Community Church of Camby, Ind. Clay enjoys spending time with his wife, Madison, and their newborn son, Max.  
Rinetia Cole
Rinetia Cole is a financial advisor at Northwestern Mutual and the owner of a small business, Consecrated Vessels LLC. She is extremely passionate about her ministry of serving individuals and meeting the needs of people. Rinetia attended Central State University and graduated with a bachelor's degree in sociology. She then continued her education at Indiana Wesleyan University, where she completed her master's degree in business administration. Rinetia is currently completing her doctorate degree at Walden University in business administration with a concentration in social impact management. Her hobbies include spending time with her husband and children, traveling, being active in ministry, and reading.
Shanmuga Sundaram Devasundaram (Shan)
Shan Sundaram is an e-commerce entrepreneur from Carmel, Ind. Before taking up entrepreneurship full-time, Shan worked as a senior software architect at state departments such as the Indiana Department of Health and the Supreme Court of Indiana. Shan is extremely passionate about liberty, freedom, sound money concepts, and conservative principles. He can often be found educating people on the benefits of free-market capitalism and why it works best for the economy. 
While working for the state of Indiana, he learned about various support programs available to entrepreneurs, which ignited his drive to become a business owner himself. Shan is dedicated to telling Indiana's story as a state that supports entrepreneurs and how everyone can benefit from it.
Shan graduated with a master's degree in computer science from the University of Akron in Ohio. He currently resides in Carmel, Ind. with his wife and daughter.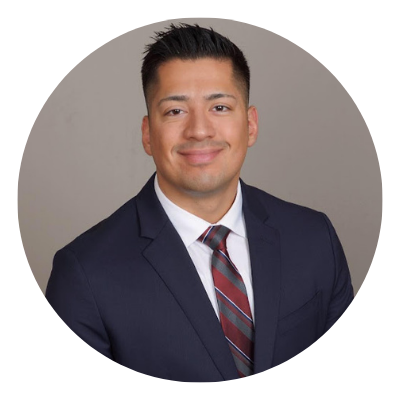 Jose Diaz
Jose Diaz is the Northwest Regional Director in the Office of U.S. Senator Todd Young. Jose represents Senator Young in ten of Indiana's 92 counties, including the more heavily populated counties of Lake and Porter. Over the years, he has steadfastly committed himself toward affecting positive change for his community and our great nation.
His calling to public service began with a nine-year military career in the U.S. Coast Guard. During his tenure, he worked heavily in immigration interdiction and counter-narcotics operations. Following his military service, Jose then dedicated himself to addressing the veteran homelessness plight in both San Francisco, Calif., and Chicago, Ill., area by partnering with local community service organizations and volunteering in many veteran outreach initiatives.
Jose currently serves as a board member on the American Legion Post 16, where he continues his involvement with the veteran community by promoting national pride, advancing patriotism, and educating our youth through local community events and functions. Additionally, Jose serves as vice-chairman to the newly chartered Republican National Hispanic Assembly of Indiana, endeavoring to grow the tent of the Indiana Republican Party through increased engagement with minority communities.
Jose lives in Munster, Ind., with his wife and children. He graduated from the University of California, Berkeley with a bachelor's degree in political science.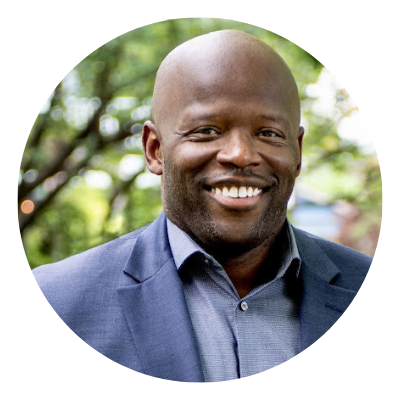 Robert Evans
Robert Evans III is a veteran of the War in Afghanistan, the Director of Technology for the Foundation Against Intolerance & Racism (FAIR), and an avid supporter of nonprofits. Prior to transitioning into his career in technology in 2015, Robert held multiple roles in the nonprofit space, including work as a case manager for homeless veterans, a public art project manager, and a homeland security analyst.
Robert currently serves on the board of Eleven Fifty Academy. Additionally, he leads FAIR's Indiana chapter and offers pro-bono operations and technology consultations for various national nonprofits such as Photo Start Foundation and EPIC-Every Person Influences Children. His experience in local civic engagement includes producing fundraisers for Damien Center of Indianapolis and Blind Children's Foundation. While in undergraduate studies, Robert also used his experience as a teenager, and later, a single parent, to teach parenting classes to young fathers at Fathers & Families Resource Center.
Robert's education includes a bachelor's degree in fine art and a master's degree in public administration from IUPUI, along with certificates from Tel Aviv University and Eleven Fifty Academy. He lives in Meridian-Kessler with his partner. For fun, he reads and trains in Brazilian jiujitsu.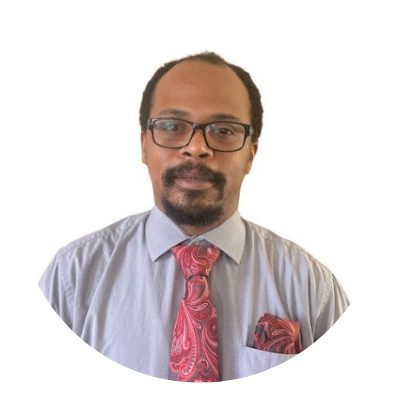 Brendon Garrett
Brendon L. Garrett is the Chief Executive at the Youth Empowerment Centers of America Incorporated and Lead Pastor at the welcoming Bountiful Harvest Church. He is a husband, father, educator, and committed mentor with a true passion for directly serving children and families.
Brendon is an ever-burning Liberty University Flame, Public Allies alum, a member of the Woodson Center's Community Affiliates Network, and the Leadership for Educational Equity. As a young leader, Brendon has received much wisdom in the areas of asset-based development, executive leadership, trauma awareness, community crisis prevention, children and youth mental health first aid, and socioemotional growth. He has received high recognition from local, state, and national service organizations for his community mobilization and youth engagement work.
In 2011, Brendon developed the Academic Uplift program which successfully assisted high school students with graduating from high school, using food, music, and literature. This work led to five straight years of academic success. The state of Indiana would recognize this work for its dedication to helping Marion County youth maintain 100% high school graduation for five consecutive years. Indianapolis Mayor Greg Ballard awarded Brendon with a Mayoral Proclamation for his efforts to end gang violence and promote peace through music and literature within the city of Indianapolis. The state of Indiana also proclaimed August 24, 2014, as Impact Youth Education Day, recognizing the work of Brendon and the Impact Youth Ministry. He currently participates in team service projects that benefit neighborhoods across the United States.
Brendon hopes to be a positive presence in the world and to display love in everything he chooses to do. He is grateful for the opportunity to use every skill he has gained from his educators to continue educating and empowering the young leaders of our present and future.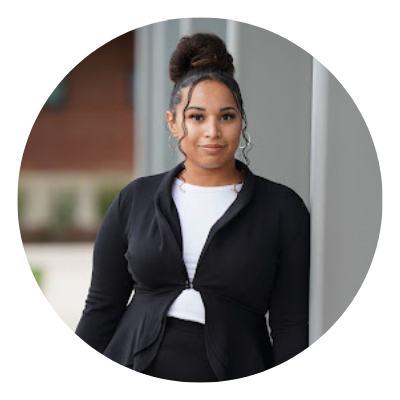 Desiney Green
Desiney Green is the lead criminal defense paralegal at Massillamany Jeter & Carson LLP. In this role, she is passionate about reducing recidivism and giving people a second chance. On top of managing a caseload of 160 to 175 cases, Desiney has made a habit of attending local community events to support the Republican Party and to help advocate for underrepresented communities.
Throughout her life, she has been involved in cross country, student council, Spanish Club, Spanish Honor Society, Family, Career and Community Leaders of America, International Club, choir, spell bowl, and the academic team. More recently, Desiney has chosen to volunteer at naturalization ceremonies at the Indianapolis Public Library. Additionally, she volunteers for the American Foundation for Suicide Prevention and "Be My Eyes."
Desiney graduated from Indiana Wesleyan University with a degree in criminal justice and is currently working toward a second degree in psychology of human services.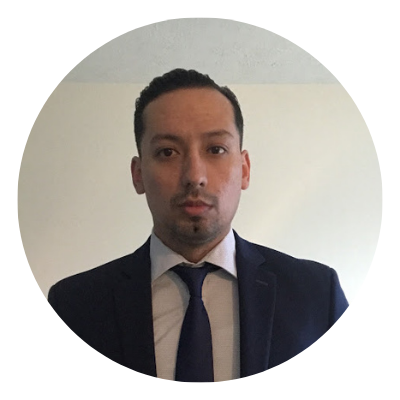 Osiel Guardano
Osiel Guardano is an operations supervisor at Labcorp. A former resident of Illinois, he moved to the great state of Indiana in July of 2020. Osiel graduated from Eastern Illinois University with a bachelor's degree in business administration and foreign languages. Before his current position, he worked as a co-manager at Kroger before transitioning to CVS as a store manager for seven years.
Throughout his time at CVS, Osiel's biggest accomplishments included working with colleagues to achieve high financial metrics and excellent customer service awards, including Mark of Excellence awards at multiple stores. Osiel dedicated time to training, developing and promoting colleagues, and along with other store managers, worked to develop a pipeline of talent to promote the next line of managers.  
Osiel has a passion for coaching, training, and developing people, and understands that achieving results takes a team effort; such a philosophy guides him in everything he does. Additionally, he has a passion for keeping traditions in his family. As a son of Mexican immigrants, Osiel took an internship in Mexico to perfect the Spanish language in 2009.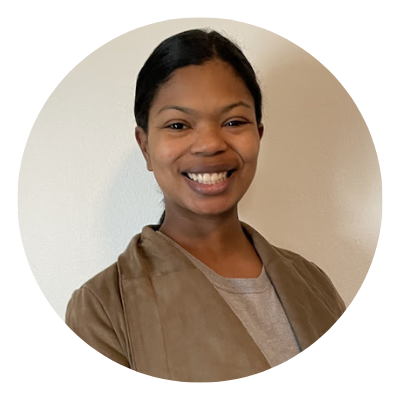 Landra Jackson
Landra Jackson is currently pursuing a degree in public administration from Liberty University. A graduate of Irvington Preparatory Academy and a single mother of two young boys, Landra hopes to one day help other single minority women of Indianapolis to become homeowners. She is passionate about her community. Landra used to run a youth jobs program, "Clean for Green," and used to work as a before and aftercare director caring for youth on the eastside of Indianapolis. She is committed to making a difference in her community by seizing every opportunity for positive change.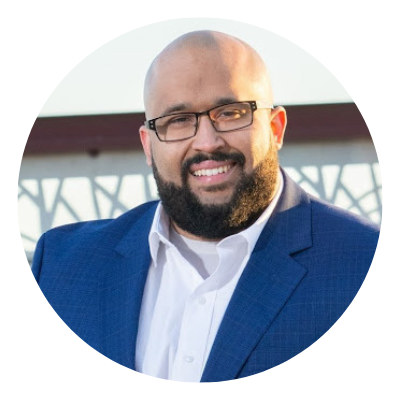 Phillip Lewis
Phillip Lewis is a dual-licensed real estate broker and a multimillion-dollar producer in sales volume in the residential markets. He serves his clients primarily in north-central Indiana and southwest Michigan areas.
Prior to working for himself, Phillip graduated with honors from Indiana University, Kelley School of Business at IUPUI, where he triple-majored in marketing, supply chain management, and international studies. He went on to manage third-party logistics companies, including one of the largest reverse logistics supply chain production facilities in Indiana until 2016.
He currently lives in South Bend, Ind., where he is a precinct committee person and an active member of the St. Joseph County Republican Party.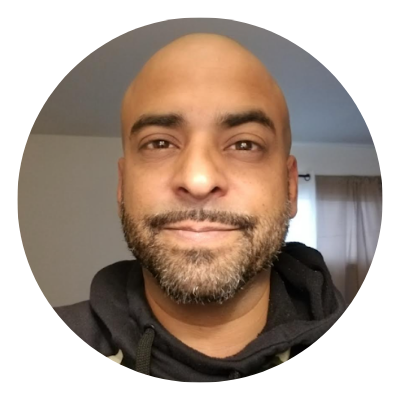 Jerry Lopez
Jerry Lopez is an IT specialist for a nationally leading tech company. From integration to acquisitions, Jerry has over a decade of experience in the private and educational sectors. A combat war veteran specializing in military intelligence, he is a proud Army veteran and father. Jerry is an active member of the Hamilton County GOP Club. He actively supports his community by mentoring and coaching youth through sports and travel baseball. Jerry is a first-generation United States citizen – both of his parents came to the United States from Cuba and embody the essence of the American Dream.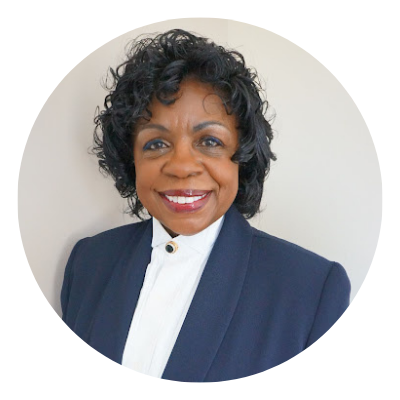 Shirlene C. Olson
Shirlene C. Olson is a retired Master Sergeant of the U.S. Army Signal Corps with twenty-three honorable years of service, an author, public speaker, and business owner of a philanthropy branding company in its development stages that will provide mentorship service to seeking entrepreneurs. Shirlene has been married to her husband Greg, a retired Master Sergeant of the from the U.S. Army, 82nd Airborne, for 35 years, and they have three successful adult children.
Shirlene is a trailblazer as the president-elect of the newly formed Lake County Republican Women Club, which embraces Republican grassroots conservative values and diversity, suppresses fear, and instills hope by providing a platform of resources through knowledgeable subject experts' resources.
Shirlene promotes diversity within the Republican Party, demonstrating leadership, integrity, and organizational skills with over 15 years of experience in the traditional academic platform developing, coaching, and mentoring leaders as the Total Army School System Regional Chief instructor. Later she provoked a community movement, A Better World project – "Be the Changed," which provided closure for community school-age children to recognize their academic and sports accomplishments.
Shirlene earned her MBA from the Kelly School of Business at Indiana University. Additionally, she has a Lean Six Sigma Greenbelt certification and executive leadership and advanced leadership certifications with high honors with the Indiana University Chapter of National Society of Leadership and Success.
Shirlene too is a published author, publishing "Clarabelle, the Colorful Counting Cow" in 2018. She also co-authored and edited publications for the U.S. Army.
Shirlene has garnered more than 22 service medals, awards, and decorations, with the most notable accolades for outstanding community and public service performance. She is a distinguished inductee of the Sergeant Audie Murphy Club, Meritorious Service Medal, and the Indiana University Bicentennial Medal.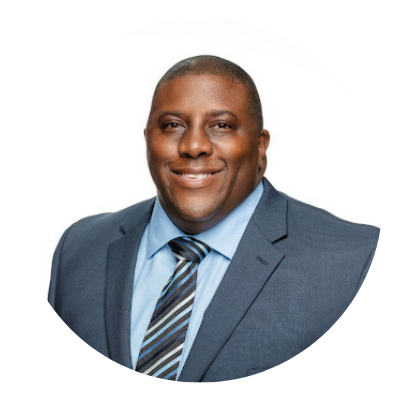 Desmont Upchurch
Desmont Upchurch is a community education outreach expert on the S.A.V.E (Stand Against Violence Everyday) Team with Goodwill Industries. In his role, he assists with violence reduction interventions within the city of South Bend. Those efforts include mentoring within the school system and providing students with tools and opportunities to reduce barriers without violence. Upchurch works with many social services, community leaders, and law enforcement officials to create a tri-fold effect to reduce the violence within the city of South Bend.
Desmont is also a retired military veteran, where he served 20 years in the United States Army from 2001-2021. While in the military, Retired SFC Upchurch devoted most of his career to traveling throughout the Army to observe training and interact with soldiers and their families to enhance personnel management and recruiting efforts. After a highly decorated 20-year career in the U.S. Army, he retired from active duty and transitioned to a civilian career in which his skills, experience, and education intertwine to make him a dominant asset to both veterans and civilians in his local community.
Desmont currently sits on a variety of councils and boards that make decisions affecting the long-term restructuring of his local community such as the Vice President of NAACP South Bend Branch, Executive Board of 100 Black Men of Greater South Bend, 2020 Health and Safety Citizen Committee member and the 2020 Unities Citizen Committee member. Desmont is the public face of the U.S. Army's well-trained recruits that have taken their responsibilities to protect and serve to the next level by also representing the American people through business and community engagement.
Desmont is a graduate of Ashford University, where he studied liberal arts. He also has training in bridges out of poverty, citizen's police training, mental health training as well as adverse childhood experiences trauma training. His military education includes United States Army Basic Training, basic leadership and management development, advanced leadership and management development, personnel job placement, stress management resilience facilitator, senior leadership and management development, and healthcare job placement.
Desmont resides in St. Joseph County with his wife, Angela, and their children Dominique, Lataveyia, Mekhi, Da'Myah, and Destiny.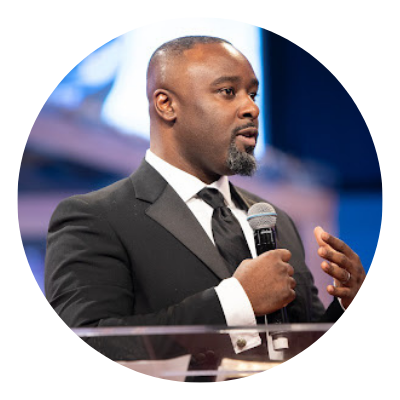 Ivan Ursery
Ivan D. Ursery II is a Navy veteran and team leader at a youth residential facility, where he helps to guide, mentor, and empower youth daily. While in the Navy, he served as a quartermaster on board the USS Germantown. After his military service, Ivan received a bachelor's degree in graphic design from the Art Institute of California, San Diego. Working as a full-time graphic designer at a nonprofit for over seven years, Ivan deiced it was time for a career that would help transform future generations.
Ivan is a native of northwest Indiana and currently resides in Gary, Ind., where he is a deacon and active member of his church.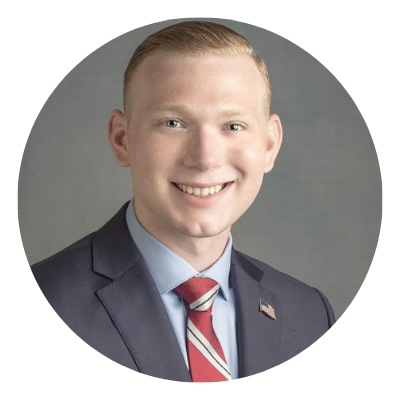 Taylor Vanover
Taylor Vanover is a legal assistant to the general counsel at his family's company, Clean Fuels National, and is currently a student at Indiana Technical Institute of Technology studying criminal justice, and is seeking to attend law school. In 2019, at the age of 21, Taylor sought the office of Fort Wayne City Council for the Fifth District. Though unsuccessful in his race, he learned the importance of public service and duties to the people.
Taylor currently is the Chairman of the Indiana Log Cabin Republicans, past Vice President of PFW College Republicans, former PFW Student Senator, and current member of the International Churchill Society.
Taylor is an avid reader and is inspired by great leaders like John F. Kennedy & Winston Churchill. Taylor and his Husband own a Corgi and a Boston terrier.
The first session of the class will be held in January with monthly sessions running through June. Those sessions will be followed by a trip to Washington, D.C., in late April. Class sessions will cover topics including civic engagement, campaign management, communication, and all levels of government. More information about the series is available here.