FREEDOM – Tom Mobley of Freedom, Indiana, has broken the record for the largest pumpkin ever grown in the Hoosier state.
The monster pumpkin weighs 1,979 pounds, which is just shy of a ton. The past record was 1,781 pounds.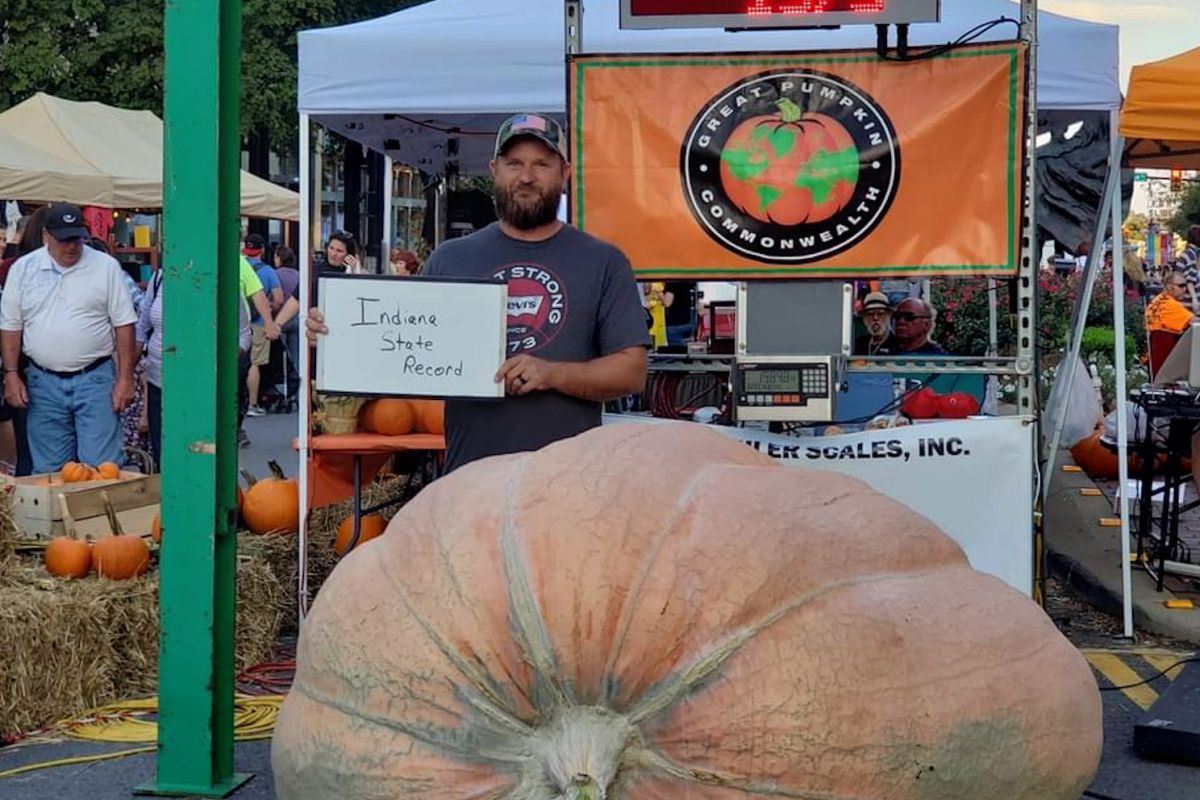 Mobley grows his pumpkins with "special care" using special seeds planted in special soil and using "a lot of fertilizer".
The pumpkin is on display at Lark Ranch in Loogootee.