BLOOMINGTON – Fresh, locally produced apples are at their best during the autumn months. Though the mellow, sweet, uniformly colored Red Delicious is the most common variety, there are literally hundreds of different kinds of apples grown throughout North America.
Here are some popular varieties you may find at the Bloomington Community Farmers' Market: Braeburn, Cortland, Fuji, Gala, Golden Delicious, Granny Smith, Honey Crisp, Macoun, McIntosh, Pink Lady, and Red Delicious.
Performing at the Market this Saturday at 10 a.m. will be musicians from the Bloomington Symphony Orchestra.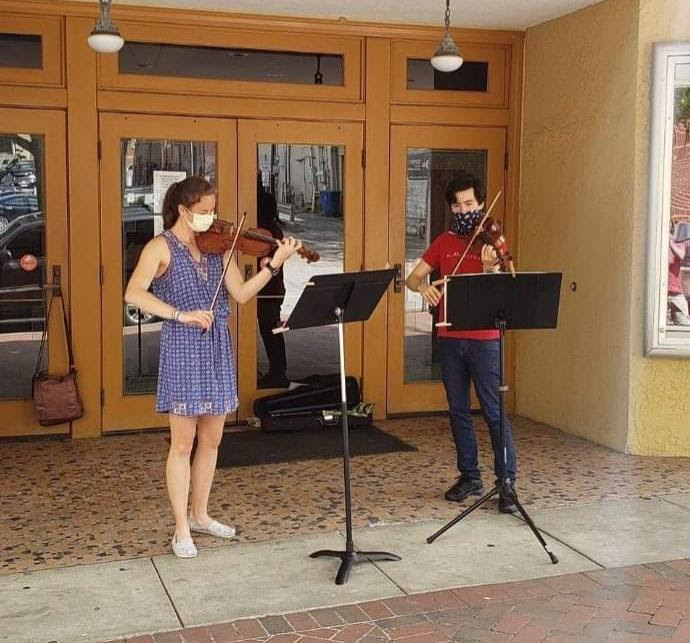 Founded in 1969, the Bloomington Symphony Orchestra is a musical home for Southern Indiana residents who want to keep their love of music alive. They provide performance opportunities and a real sense of community for musicians from several counties across south-central Indiana.
While at the market on Saturday, welcome Mohammad Farjoodi, the Farmers' Market's newest Seasonal Ambassador. He earned a degree in Global and International Studies from Indiana University – Purdue University Indianapolis (IUPUI). He works part-time with IU event Services and he is a seasonal laborer with Stranger's Hill Organics.
The Farmers' Market Advisory Council will meet on Monday, November 15 from 5:30 p.m. until 7 p.m. For more information about the Farmers' Market contact the Bloomington Parks and Recreation Department at 812-349-3700 or via email at farmersmarket@bloomington.in.gov or visit the Farmers' Market webpage at bloomington.in.gov/farmersmarket.