(BLOOMINGTON) – The new rankings of national and regional universities released by U.S. News and World Report show upward movement for Indiana University Bloomington and IUPUI in overall rankings. Bloomington ranks 31st among public universities. IUPUI ranked highly for best undergraduate teaching, tied for 49th among national universities.
IU Bloomington's ranking matches last year, at 76th among all national universities, moving up three from the previous ranking. The campus also ranked 47th as a best college for veterans. For individual programs, the Kelley School of Business at IU Bloomington ranked 11th overall among national universities, with two programs in the top five of individual listings. The Kelley School ranked fourth in entrepreneurship and fifth in marketing in the latest rankings.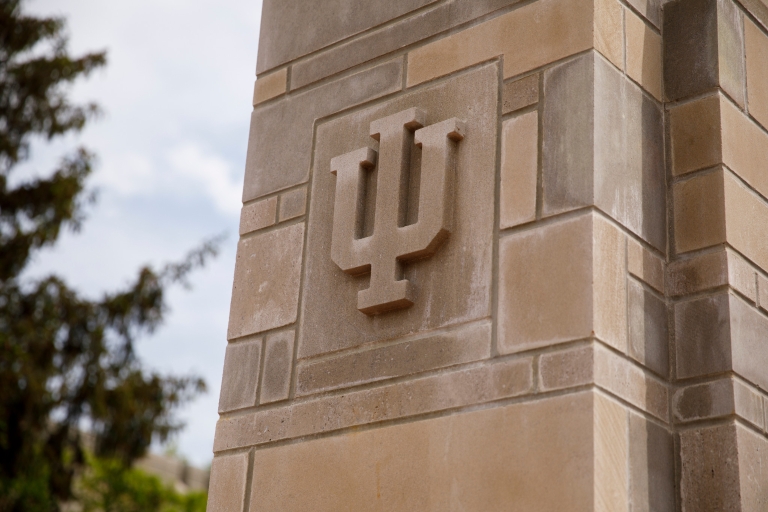 In addition to the top-50 ranking for undergraduate teaching, IUPUI ranked at 68th for most innovative campus. The campus tied for 100th among public universities, up nine spots from last year, and moved up 32 places to tie for 196th overall.
This fall, IU Bloomington welcomed more than 42,000 students to campus. Even during the challenges of the COVID-19 pandemic, the campus continued its strong enrollment, which includes 9,950 degree-seeking minority students this fall, more than 26 percent of the campus's total degree-seeking population.
The U.S. News rankings also recognized how IU Bloomington is serving new and continuing students, ranking the campus at 68th in both the Most Innovative Schools category and for its first-year experience program. The Most Innovative Schools ranking notes innovative improvements in curriculum, faculty, students, campus life, technology or facilities. The first-year experience is ranked as a special program, which is linked by research to student success.
The IU Bloomington campus also ranked 61st for computer science, a program in the Luddy School of Informatics, Computing and Engineering.
Four of IU's regional campuses are listed in U.S. News specialty categories. IU East is 29th and IU South Bend 50th for social mobility rankings among regional universities, recognizing good graduation rates among students who receive federal Pell Grants. IU East is listed as sixth for the least debt load upon graduation among Midwest regional universities; IU Southeast is 18th. IU Northwest is 10th for campus ethnic diversity among Midwest regional universities.
What they're saying
"Our continued strong enrollment this year, in the wake of COVID-19, is truly a testament to the quality of our faculty and staff, who continue to conduct research and work toward solutions to Indiana's greatest challenges while preparing students for the real-life issues that are unfolding before us each day, in every imaginable field of study. While rankings cannot describe the nuances of everything we accomplish together as a campus, it is heartening to continue to be ranked among our nation's very best public universities and to be recognized for our efforts to improve upon a campus environment that ensures student access and success." — Lauren Robel, IU Bloomington provost and IU executive vice president.
"At a time of great challenge for colleges and universities across the country, IUPUI faculty continue to prioritize outstanding teaching, especially undergraduate teaching, and meeting students where they are. This aligns with our No. 1 strategic priority — student success — and reinforces all that our campus is doing to prepare students for success in their careers and their lives." — Nasser H. Paydar, IUPUI chancellor.
"We just celebrated our 100th year of business education, and we're proud to be among the nation's top business programs. As we've seen with the pandemic, our world can change in an instant, and we prepare our students to persevere through change and make the most of their opportunities. We never stop innovating and developing new ways to engage our students and prepare them for the future." — Idalene "Idie" Kesner, Kelley School dean and Frank P. Popoff Chair of Strategic Management.
Information by Chuck Carney, News at IU